Win A Valentine's Day Getaway
By: Frances Bailey
Published: 02 February 2012
Tags: competitions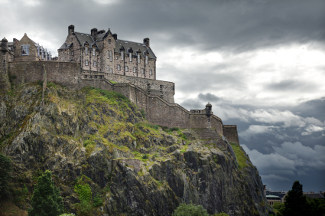 To wish our valued readership a happy Valentine's Day, we have a romantic weekend to give away to one lucky couple at none other than Valentine City Centre Guest House - the closest guest house to Edinburgh Castle! What's more, you'll be staying in their five-star luxury room, complete with a new deep mahogany Jacobean four-poster bed.
How To Enter
All you need to do is provide a caption for the picture below in our comments section, and you stand a chance of spending a couple of nights under Edinburgh Castle's romantic glow with a loved one. Because it's Valentine's month and it's the only time of the year that you can get away with being completely cheesy - the most poetic line wins.
What would Trixie like to tell the Doberman next door on Valentine's day....?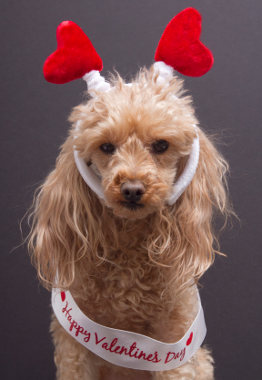 Competition Conditions
Closing Date: 10 February 2012.
In partnership with Valentine City Centre Guest House, this prize offers a stay for two people sharing for up to three night's - worth £150 at the Valentine. The voucher will secure you a two night's weekend stay off season or a three night stay during the week. If summer is the time when you do your romancing, the voucher can secure you one night during peak season instead (except for August). The voucher will be valid for a full twelve months, but excludes the month of August and special events. Make sure to arrange your chosen dates with the guest house in good time.
Terms and Conditions are available here.
Congratulations to Helen Stratton for this winning effort:
Roses are red,
And I have a plan,
If I can woo you with this get up,
I'll make you my doberman.
Thank you to all of our entrants for their entertaining poems. Please note that the gap-year guidebook give-away is still open.
Read our Valentine's Day Feature for more tips on how to spend the special day.
more blog posts