Win A Kite Surfing Lesson
Fancy learning how to kite surf like a pro...no? What if we mention that triple-kite-surfing-world-champion Kirsty Jones (pictured below) will be your teacher?
Enter Essential Travel's "Win Kite Surfing Lessons" competition run in conjunction with the Daily Mail. In addition to kitesurfing lessons, the prize includes bed and breakfast at the coastside Seiners Hotel, a £250 voucher for watersports equipment and annual multi trip travel insurance for two.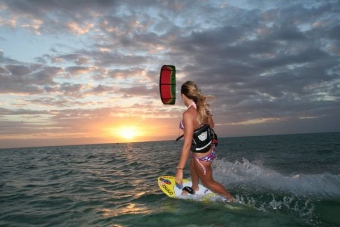 Interested now?
All of our customers are also winners with our Sea Sense campaign: book any of our travel insurance policies before 31 August 2011 and receive a 10% discount on the quoted price.
For more information on our Sea Sense campaign click here.
more blog posts