Win A Scheduled Boat Trip With Thames Rivercruise
By: Zoe Harrington
Published: 24 July 2012
Tags: competitions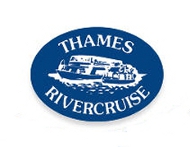 Essential Travel is giving away a family day out on a scheduled boat trip, courtesy of Thames Rivercruise. Thames Rivercruise has become the popular choice for hosting any occasion. With three luxury boats, an array of culinary delights and sunny decks, Thames Rivercruise is the best way to enjoy a relaxing cruise along the Upper Thames this summer.
How To Win
To win this family scheduled boat trip, simply answer the easy question in the comment box below - not in the black pop-up box! Remember to include your email address so that we can contact you.
Name the Australian gold medal rower who fell behind in a race at the 1928 Amsterdam Olympics, in order to make way for a family of passing ducks.
Hint:The answer can be found in the Essential Travel magazine feature on the Olympics.
This competition has closed. Congratulations to Rebecca Woodroof, the winner of the scheduled boat trip along the Thames with Thames Rivercruise.
Read on to find out more about Thames Rivercruise.
About Thames Rivercruise
Since it was established in 1974, Thames Rivercruise has become the place to go to when looking for a venue with a difference. Not only do they offer you a choice of three beautiful boat cruises, they also cater for any occasion and provide onboard entertainment. So you can cruise the Upper Thames in style, whether it be with family, friends or work colleagues.
The boat tours operate between Wallingford and Henley. One of the scheduled boat tours takes you to the famous, old, tranquil Mapledurham House and Watermill. Visitors can enter the house and also discover the watermill, which is the only mill on the Thames that's still working. The other scheduled trip is a round trip that departs from the Thameside Promenade. Here you can choose between a scenic 30 minute trip or a longer 80 minute trip.
Essential Travel is giving away a family day out for 2 adults and 2 children on any 30 minute or 80 minute scheduled boat tour from Caversham. Don't miss this great opportunity for a fantastic family outing this summer!
Terms and Conditions are available here.
more blog posts