Why Is Airport Parking So Expensive?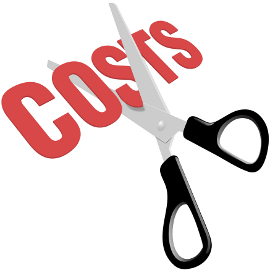 A quick quote for a week's parking in August 2013 shows that you could pay as much as a staggering £431.00 in the Short Stay car park at Heathrow Airport if you just turn up and park on the day.
But Airport Parking doesn't have to be so expensive. Parking for the same week can be pre-booked through Essential Travel for as little as £48.00 at an off airport car park.
Book Far In Advance
The first rule of Airport Parking is to make sure you book in advance as this will always work out cheaper. Airports have been taking advantage of lazy business travellers and unsuspecting holidaymakers for years.
The Alternative Options
For most travellers, being able to park your car in pre-booked airport parking offers a cost effective way of getting to and from the airport.
There are a lucky few who live close enough to the airport where a taxi may represent better value. Individuals or couples may also find that public transport offers a competitively priced alternative, assuming that they are able to travel at the unsociable hours required to check in for many flights, and are willing to travel with baggage. However for families it's difficult to beat the cost effectiveness and convenience of airport parking.
So remember to avoid the rip-off parking charges. Plan ahead, Pre-Book Airport Parking as early as possible and compare the cost of both on-airport and off-airport car parks; an extra few minutes on a transfer bus could save you a lot of money.
more blog posts