What Can You Win For Your Winter Sports Holiday
Essential Travel has teamed up with a number of brands to bring you great prizes for your next winter sports holiday.
If you haven't already, hurry and enter the Use Your Head competition now to stand a chance of winning! Head over to our Facebook Page and enter to win!
Essential Travel is choosing to support helmet wearers on the slopes and after seeing the facts we've decided to make helmets compulsory on our Winter Sports Insurance Policy. Our Use Your Head campaign aims to illustrate how important wearing a helmet is while skiing or snowboarding.
This competition is now closed.
About the Prizes
Zippo Hand Warmer
Spending time outdoors in the mountains and snow is refreshing and exhilarating, but it can get very cold very quickly - luckily Zippo has a solution. We're not encouraging you to stand with your Zippo lighter as if it were a mini fire, instead we're suggesting the Zippo Hand Warmer, an innovative gadget that works in similar ways to a lighter - minus the flame.
Resembling the original sleek lighter design, the Zippo Hand Warmer is slightly larger, but still the perfect size to discreetly carry around with you in your pocket to be used anywhere. It works using liquid-fuel and needs to be topped up with Zippo lighter fluid, which is odourless.
The Zippo Hand Warmer can generate ten times more heat than traditional warmers and lasts up to 12 hours, which makes it perfect for keeping your fingers and hands toasty warm while out on your skiing adventure. It comes in two colours, either high polished chrome or non-reflective black and costs around £20.99, which includes a one year guarantee. It also comes standard with a filling cup and a warming bag. Our lucky winner will also receive a bottle of lighter fluid so they can use their prize immediately. If you'd like to take a look at these awesome Hand Warmers, visit the Zippo Store online.
TouchAbility Gloves
Nearly all of our gadgets today are touchscreen, from our phone to music devices and tablets, and as winter approaches we are reminded how frustrating it is to use our gadgets with gloves on. TouchAbility has intuitively created a product we all need, gloves which not only keep our hands warm but have special conductor fibres in all 10 fingers that enables our gadgets to respond to our finger movements. Gloves made out of ordinary material act as an electrical insulator. TouchAbility gloves work because each finger contains a silver thread so tiny you wont even be able to see or feel it. Silver, being the best electrical conductor permits the electrical impulses from your fingers to pass through the gloves and onto the touch screen allowing it to function as if you didn't have gloves on. It makes no difference which finger you choose to use as all 10 fingers have a silver thread meaning each finger can interact with the touch screen.
TouchAbility has been so kind in giving one lucky winner two pairs of gloves, one medium and one large so you can share it with a friend or partner and keep entertained while on your winter sports holiday without sacrificing warm hands. If you can't wait to get these genius gloves then find the touchscreen gloves online. You have three colour options; camel, charcoal or grey and two size options; medium and large. They retail for £12.99 and are made from a soft stretchy material for comfort and warmth and will work with all touchscreen devices.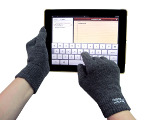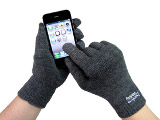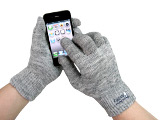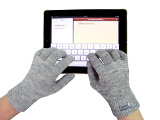 KEEN Footwear Winter Boots
KEEN footwear is the perfect companion for your feet during the cold winter months and they are so much more than just a pair of shoes! KEEN Footwear boasts a number of unique features; lightweight insulation, climate control, dual climate rubber outsole and a toe protector. Sounds complicated? Basically the shoe acts as an insulator to the foot, by using three layers of material that trap heat to hold in warmth, not to mention your foot rests on a wool-felt bed - toasty! The exterior of the boot is a breathable material, which ensures that your feet will never become too hot by letting vapour in and keeping water out. The dual climate rubber outsole hardens in the cold weather and bites into packed snow, giving the shoe traction. The patent toe protector provides ultimate toe protection.
KEEN Footwear are giving away a pair of Revel boots worth £130.00, a great addition to our winter sports prize bundle. These boots will keep your feet warm and allow you to enjoy the outdoors even during the harsh conditions of winter. If you'd like to view all their winter boots then visit the KEEN Footwear website or call stockists for more information on 00800 2255 5336.
Two Skiing books from Human Kinetics
Human Kinetics is one of the world's largest publisher of books, ebooks, DVDs, CDs, apps and academic journals covering all areas of sport, health and physical activity. For almost 40 years it has been providing teachers, researchers, coaches, professionals, sport participants and fitness enthusiasts across the globe with the most up-to-date information available. Within the physical activity field, recreational and organised sports are a major focus. Human Kinetics is giving away two ski books for all those ski enthusiasts out there who want to learn and improve their skills. Visit the Human Kinetics online store to see the full range of products on offer.
Alpine Skiing is written by Ron Kipp, the alpine sport education manager for the U.S. Ski and Snowboard Association (USSA). This book is not only for those who love to ski, but also for beginners on the slopes. In the first part of the book he give tips about travel, how to choose a resort and fitness, before going on to discuss techniques for both beginners and experts. Ron has worked with the U.S. ski team's science department and was the head physiologist with the U.S. ski team's Men's Alpine World Cup team. He has been an examiner for PSIA (Professional Ski Instructors of America) for over 30 years and for 5 years he was the education manager for PSIA Intermountain - lets just say he knows what he's talking about. Read this book before your winter sports holiday and wow your friends and family with your moves, just be sure to wear a helmet!
Total Skiing, by Chris Fellows, is a rounded approach to skiing, no need to be a professional or expert on the slopes. No matter what your skiing ability or terrain preference, using this book as a guide will definitely help improve your skills and take your ability to the next level. This book was made to help improve your overall skiing technique - whether it's trying to identify your weaknesses, using exercises to enhance skills or improving movement and stability, Chris Fellows will help you to achieve them. He's even got essential ski techniques and tactics to perform on any terrain. Read this book, see yourself improve and have fun in the process.
Peli ProGear Backpack
Peli Products, the leaders in high-performance protective cases for the military and industrial safety industries, have now launched Peli ProGear, which is a consumer-focused line of products.
Still heavily centred on protection, the consumer products are aimed at keeping digital gadgets safe. These products are tough and will withstand extreme conditions. If it's good enough for the military and aerospace industry then it's good enough for your winter sports holiday. The Peli ProGear range includes protection cases for tablets, laptops, smartphones and cameras and they're not only for your extreme outdoor trips, they are perfect for everyday use. Visit them online for more info.
Two Salomon Helmets

Salomon are leaders in inventive and original helmet designs and have helped change how helmets are seen - they are now worn by all the pro-riders. Most of Salomon's helmets are constructed by fusing a polycarbonate shell that helps improve shock resistance.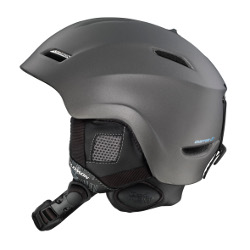 They have a custom, adjustable air system that pumps air into the liner for a precise and personalised fit for added safety and comfort. Salomon are giving away two helmets, perfect for your next winter sports holiday. Salomon are stocked by all major winter sports stores and you can visit them online to see their full range of ski helmets.
£150 Voucher from Simply Piste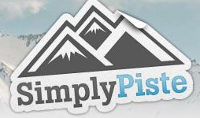 Simply Piste is a great place to get everything for your skiing adventure! They stock base layers and mid layers, which use the latest technology to keep in warmth. They've got ski pants and jackets for both men and women and this season they will be stocking collections from Molo and Didriksons, creators of the cutest kids ski clothing around. You'll also find a huge range of accessories at this one-stop shop. Whether you're an expert, professional or a novice on the slopes, Simply Piste has everything you need - goggles, helmets, sledges, knee and elbow protectors, hip pads, ski gloves, ski socks, beanies, hats and more. Simply Piste stocks a variety of brands, including Salomon, Peak Performance and Westbeach amongst others.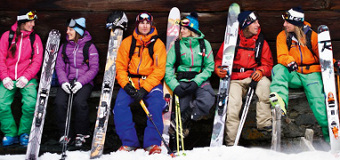 Since there is so much to choose from, they're giving our one lucky winner a £150.00 voucher to spend on anything they wish from their online store. Take a look at Simply Piste online and browse their huge range of ski jackets and a host of other great products.
Ski Jacket from Chelston Direct

Chelston Direct specialise in outdoor gear - whether it's ski wear, surf gear, camping, outdoor clothing or footwear, they are always seeking out the most up-to-date, innovative products on the market. Chelston Direct will be giving away one ski jacket worth £50.00.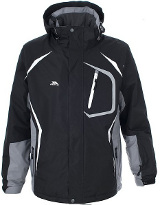 The ski jacket features closed and taped seams and zippers, which prevent water penetration, an adjustable zip-off hood, four zip pockets and an adjustable cuff with velcro, and underarm ventilation to help keep cool after spending time on the slopes. The jacket is made from a breathable and wind resistant material. There is even an audio pocket and space to keep a pair of goggles. No doubt this jacket will last for many seasons. To take a look at their range of Ski clothing, visit them online.
2 Helmet Covers from Tail wags
Tail Wags are a great way to brighten up days on the slopes or help spot members in your skiing party or family. Tail Wags have a huge selection of creative helmet covers to choose from, everyone in your family will be sure to find one that suits them - choose from funky, quirky, cool, cute or creepy. The helmet covers are made from fleece and come in two sizes, one for adults and one for children - both one size fits all.
They will fit all kinds of helmets not only skiing - use them on your bike, skate or equestrian helmets for extra flair! Tail Wags helmet covers combine safety and fun and are all designed with a slit at the back to allow the wearer to access their goggle clip. Wail Tags are giving away two goldfish helmet covers, to see the full range of helmet covers - visit them online.
Travel Insurance from Essential Travel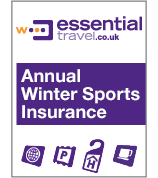 We are giving our lucky winner Annual Worldwide Winter Sports Travel Insurance, which means you will be covered for an unlimited amount of trips within a 12 month period with extra cover for winter sports. You will receive a superior policy, which includes the highest cover available for medical, cancellation and baggage. We have chosen to support those who stay safe on the slopes and it is now compulsory to wear a helmet on the Essential Travel Winter Sports Policy.
Get a Quote
more blog posts