Unique Mother's Day Gifts For Hip Mums
Twenty first century mums are pretty cool. They work, go to book clubs, cook like Nigela Lawson, have facebook pages and still find time to lay down the law during supper time. This Mother's Day, spoil your mum by getting her a gift as cool as she is. To give you some inspiration, we've listed a few ideas.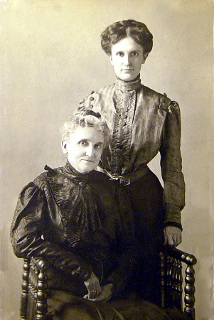 Push Her Out of a Plane
...with a parachute, of course. There's nothing quite as exhilarating and scary as leaping out of an airplane. Tandem jumps, where first timers are strapped to an experienced skydiver, require only 20 minutes of training and will give the ladies at Book Club something to scream about for years.
Ballet at The Royal Opera House
The glamour, glitz and pure magic of London's Royal Opera House makes for a special evening of old school entertainment. The ever popular 'Swan Lake' is playing during April. If mum has never been before, it is good to know that the production is as good today as it was a hundred years ago.
Belly Art
For the mum-to-be, a belly cast is the perfect gift from dads-to-be. You only need a few hours and basic art skills to enjoy crafting a special memento of this special time. Just be sure to credit her as your inspiration....
Horse Riding in London
The Ridgway Stables offer rides through some of south London's most public parks - Wimbledon Common and Richmond Park. With special courses for learners (with the friendly horses who don't like to gallop away), it makes for an engaging experience for the entire family - even those afraid of large animals.
Step into a Jane Austen novel
Take your mother on a picnic to the location of the film 'Pride and Prejudice'. Basildon Park (better known as Mr Bingley's house) now offers tours, trails and activities on the croquet lawn. Located in the stunning Berkshire countryside, this makes for a smashing spring afternoon.
https://www.nationaltrust.org.uk
more blog posts