Backpacking Thrillers and Chillers
Ever since Alex Garland's novel, The Beach, thrillers and horror stories have been whisking away travellers to the murkier side of backpacking. We've rounded up the most popular spine-chilling page-turners, to help you while away those hours between destinations. And to make your backpacking adventure even better, make sure to check out our Great Backpacker Giveaway.
The Backpacker Killers - C.E.B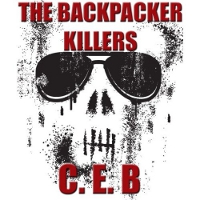 Set in 1988, The Backpacker Killers is about a teenage rebel, Jamie, who goes backpacking around South America in the hope of sparking something with fellow traveller, the beautiful Abby. What starts out as a fun-filled trip slowly turns into a nightmare of a journey, which includes moments of madness, serial killers and Maoist guerrillas. While at times a very sinister read, this book also has a gloomy comic feel to it.
Check out The Backpacker Killers e-book.
The Beach - Alex Garland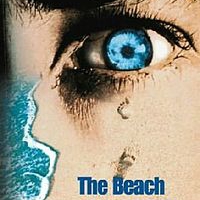 Imagine Lord of the Flies, but with backpackers. This was the first Backpacker thriller to become a bestseller and has helped create a whole genre of dark travellers' tales. Whether you've seen the Danny Boyle film or not, this book deserves a read. It has all the elements of the perfect tale - a secret island paradise, romance, double-crossing and descriptions of breathtaking scenery.
Buy a copy of The Beach here.
Three And A Half Ex-Lovers In Paris - Sean Paul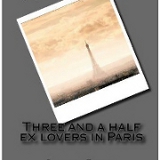 This is a tale of a young single male who travels to Paris to visit an ex-girlfriend. On his trip he meets a number of characters from his past, which prompts an internal investigation into his own life - questioning his path and the choices he's made. A word of warning: this book is on the saucy side (so we have heard!).
Border Run - Simon Lewis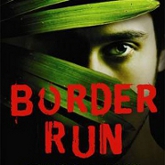 Two young travellers, Will and Jake, head-off on what should be a straightforward daytrip in the Chinese Jungle. But as with all thrillers, nothing is what it seems. This black comedy reveals how these lads go from being culturally insensitive to revealing total moral decay. Reviewers describe this book as a real page-turner.
Check out the Border Run e-book.
One Please - Mia Coffin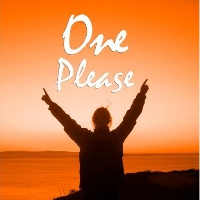 Mia is a waitress-slash-'wannabe'-anthropologist. She comes from a large family in a small Californian town and is constantly in search of escaping mundane life through travel. The story recounts some of her more bizarre adventures - being charged by an elephant, kidnapped by a Hezbollah Drug Lord, and caught up in a baby-smuggling ring. A very interesting perspective on what it's like to travel alone.
Check out the One Please e-book.
Walking Towards Thunder- Brad Alan Lewis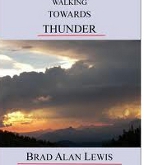 The John Muir trail in California's Sierra Nevada Mountains is reportedly one of the most spectacular walks in the world. This story opens with three friends deciding to take on the hike, two of whom back out at the last minute, leaving the third to tackle the trail on her own. Of course adventures ensue.
Check out the Walking Towards Thunder e-book.
The Mountain Of Seven Gables - By Earl Rogers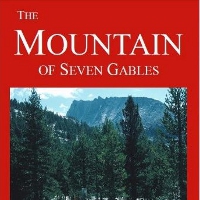 Another book featuring the John Muir trail, this narrative is framed by spirituality. A story of survival and redemption, it is set in Northern California, San Francisco, Fresno and Sacra. Having just left his wife of ten years, Josh Gibson decides to walk the trail. Along the journey he meets up with a woman and her two brothers. Each character has a tangled story and personal secrets - all of which are revealed and worked through as they make their way along the trail.
Check out the The Mountain of Seven Gables e-book.
Backpacked: A Mostly True Story - Susan Bell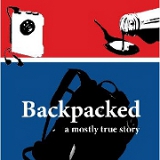 Significantly lighter than our other choices, this is a traveller's tale of arriving in London, with nowhere to stay. Louise has no money and no friends. She finds herself at the Bayswater Backpackers Hostel, amongst a very mixed crowd, and great stories unfold. This is an interesting look at the UK from an outsider's perspective.
Check out the Backpacked: A Mostly True Story e-book.
The Dark Road - Marissa Farrar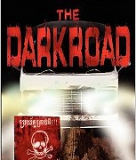 When Sasha is emotionally blackmailed by her fiancé, whom she hasn't seen in a year, she decides to travel to Cambodia where he is teaching, in the hope of tracking him down. Once in the country, she embarks on a bus trip that becomes darker and more dangerous the closer she gets to him. Land mines and madness are just some of the horrific secrets of the 'dark road'. This is pure, traditional horror.
Check out the The Dark Road e-book.
The Backpacker - John Harris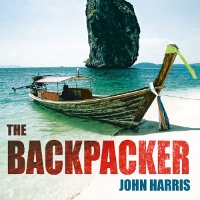 This book has been dubbed as 'The Beach - but true'. It is the story of two guys who meet when the mysterious Rick rescues John at knife-point. Rick then persuades John to accompany him on what turns out to be an adrenaline-fuelled trip to Thailand, Indonesia and Australia - one that has John literally running for his life.
Buy a copy of The Backpacker here.
more blog posts