With January's flight sales marking a bright start to the new year, there's no better time to be thinking about your travel plans for 2010.
It's worth bearing in mind that long-haul flights are set to offer the best bang for your buck this year, so let your imagination run wild and think far and wide. Meanwhile, the eurofree zone continues to surge in popularity as the pound wobbles, and travellers appear enticed by adventurous holidays of discovery rather than beach-bound lounging.
With these trends firmly on our radar, we've come up with the top five must visit destinations for 2010. Just see below for inspiration.
Lebanon
Lebanon hasn't had an easy time of it over the last couple of decades, but somehow, despite the odds, it remains one of the Middle East's most exciting destinations. Since Israel's 2006 attack on Beirut and its suburbs, the country has bounced back, rebuilding infrastructure, creating new roads and opening spectacular hotels. Head to the capital (only four hours away from the UK) for a taster of the indomitable Lebanese spirit and to party hard with Beirut's beautiful people. Elsewhere, there are ski slopes, historical sites, ancient mosques and gorgeous landscapes.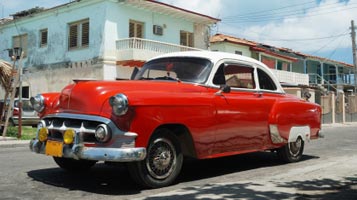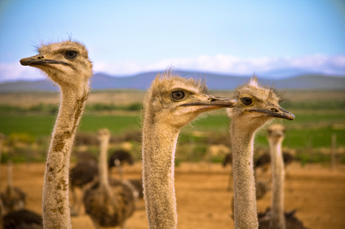 Cuba
Since Fidel Castro stepped down as leader in 2008 the country has seen its political stance against capitalism relaxed. Couple this with Obama's more amiable approach to the Caribbean hot spot, and you have a Cuba that is ever more enticing to tourists. If Cuba's vintage cars, humble tourism infrastructure and laid back, friendly reputation appeals, this year might be your last chance to enjoy it - expect the Hummers, luxury resorts and American tourists to roll in soon.
South Africa
With the FIFA World Cup taking place in South Africa this year, the country is braced for a mass influx of tourists. Sure, flight prices will be up, and hotels hard to book, but the atmosphere will be unbeatable! If football really doesn't interest you, avoid the month of June and travel either in early spring, or late autumn. This way, you'll get the best of the improved hotels, restaurants, events and lively atmosphere without the hullabaloo.
Egypt
Egypt enjoyed something of a boom in 2009 as cash strapped holiday makers looked for destinations beyond the eurozone. Expect this to continue for Egypt (as well as Morocco, Tunisia and much of Eastern Europe) well into 2010. Take advantage of stellar package holiday deals, bargain flight prices and perennial sunshine.
Dubai
The reports of Dubai's fall from financial grace may be raging on, but the Arab Emirate continues its flashy assault with the world's tallest building, the world's biggest theme park and an ex-pat paradise of plush bars and fancy hotels. Its spirit may not have broken, but flight prices are certainly crashing. It's also a good time to score good deals at hotels and good value package deals. If Dubai doesn't appeal, try its neighbour Abu Dhabi - a country that is currently hawking its wares (stunning desert landscapes, impressive heritage and welcoming people) and is definitely not short on cash.
more blog posts