Nothing says you've been on holiday like bronzed skin and a sunglasses tan (raccoon eyes). Still, a sunburnt face is not a good look on anyone. This could all be kept under control pretty easily by wearing a decent hat. Maybe it was from having to wear those ridiculous school caps that so many of us resist wearing them - who knows? Whatever the reason, there is no excuse for frying a Lone Ranger mask into your face this summer. We've assembled the five most fashionable (and exotic) hats to protect your noggin from the sun - and to look good doing so.
The Boater
Made famous by Venetian gondoliers, this neat summer hat is the understated favourite of the 'old money' crowd. Nothing quite says 'my boat is a luxury yacht' like wearing the boater with a sailor blue blazer and a scarf. Also known as the Skimmer, it is best draped with a vividly coloured ribbon and is equally dashing on the beach or at a soiree aboard the Eclipse (Abramovich's little boat).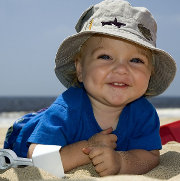 The Bucket Hat
If summer had a theme hat the bucket hat would be it. Lazy, comfortable and effortlessly cool (in temperature and in style) - just the way a good summer's day should be. Originally used by the military, it has become the chosen accessory for urban culture everywhere. From tsotsi's in South Africa to rock star drummers (like Alan Wren) and free loving hippies, the bucket hat is the cosmopolitan every-man's hat.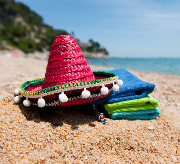 The Sombrero
Every western has that scene where the alpha male cowboy busts into the saloon with a lazy cigar in his mouth and a sombrero drooped over his brow. Everybody stops and the air is thick with suspense... To cut a long story short - fists fly, guns go off, and ultimately the hero wins. This iconic hat gives you the air of a man of action and it also comes in pretty colours for the ladies.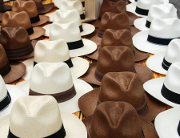 The Panama Hat
Panama hats are confusingly made in Ecuador - apparently the confusion arose because most hats are sold in Panama. The highest quality Panama hats are Montecristi and are highly sought after. They take four months of fine weaving - with toquilla palm fibre - to make and cost at least a few hundred pounds.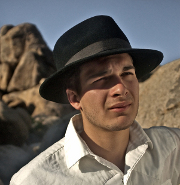 The Fedora
Part time archaeologist and full time action man, Indiana Jones recommends this hat. Even if your 'Holy Grail' is a beach and your historical artifacts look more like cocktails, the fedora is a smart choice. When winter comes around, pair it with a trenchcoat and look criminally good in detective uniform.
For tips on staying safe this summer, see our Sea Sense campaign coming soon.
more blog posts