Travelling to Greener Pastures
Now that everyone's mother and twice removed cousin on their father's side knows about global warming (we hope), 'travelling green' has become not only noticed, but really quite fashionable. Here are our destination favourites for the eco-conscious traveller.
Portland, Oregon, USA
Who would have thought the second biggest polluter worldwide could hide an eco-conscious gem like this? Portland is regarded as the most eco-friendly city in the US and one of the 'greenest' worldwide, because of it use of renewable energy, efficient transport systems and recycling.
Cape Town, South Africa
This one's well on it way to becoming one of the world's 'green' cities of the future. The city has adopted a plan to reduce it's carbon footprint by ensuring 10% of it's energy use is renewable and 10% of homes are solar powered by 2020.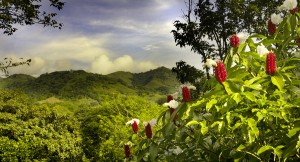 Costa Rica
This Central American country was named the No.5 'greenest' country in the world. And, surprise surprise, it was voted the happiest for 2009 by the Happy Planet Index. Costa Rica plans to be the world first completely 'green' country by 2030 through fossil fuel reduction, hybrid vehicle use and increased tree planting initiatives.
Vancouver, Canada
With about 90% of the city's energy coming from renewable energy sources, Vancouver is as close to 'green' as you can get. Canada's third largest city uses hydroelectric power, but plans to further reduce it's carbon footprint by adopting solar, wind and tidal energy. It also continuously ranks as one of the best cities in the world to live in - could there be a connection?
For more info on eco-destinations check out www.treehugger.com
more blog posts