Seville is well-known for its culture, history and architecture, but what you probably didn't know is that it also hosts a number of beautiful gardens and national parks. This Spanish city really has it all: whether you are looking forward to spending time with friends or prefer to enjoy a private trip, Seville delivers.
Parque de Maria Luisa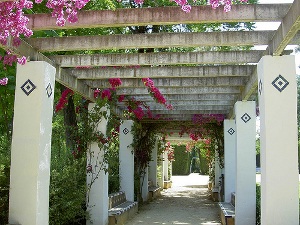 Parque de Maria Luisa is often referred to as the city's lungs and is situated in the heart of Seville. This is a great place for reading a book in the shade or enjoying a picnic in the late afternoon. The park is enclosed by exotic trees, flowers and shrubs that form a great noise barrier. Here you can almost forget that you are in the fourth largest city in Spain. Spread out over the park are different ornate buildings, museums (including the stunning Museum of Arts and Traditions), statues, ponds, pavilions and romantic boulevards.
Laguna Del Gosque Natural Reserve
If you like flamingos, Laguna Del Gosque Natural Reserve is a park after your heart. This nature reserve is situated a few hours east of Seville and is a breeding site for the pink-feathered birds. Apart from flamingos, you'll also find other rare bird species including gadwalls, red-crested-pochards and little grebes.
Parque Nacional Donana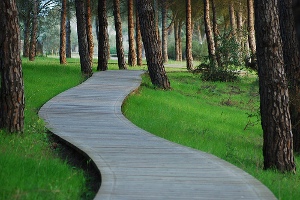 You can choose to visit the park on your own or with a guide. Guided tours are, however, recommended as they will take you further from the visitors' centre than you can visit on your own. This is possibly the biggest park in the area as it covers the expanse of nature between Cadiz, Huelva and Seville. It is home to various animals including endangered species such as the Iberian Lynx. You will also find a lagoon and an exhibition about the park and its animals.
Royal Gardens of the Alcazar Palace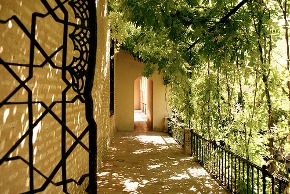 The Royal Gardens of the famous Alcazar Palace encompass six different gardens: the Princess Gardens, the Gardens of Flowers, the Garden of The Gallery, the Garden of Troy, the Garden of The Dance and the Pond Garden. Each garden is designed in a different style and probably fulfilled different purposes at various times. Follow the endless, winding paths and marvel at the colourful courtyards, the romantic galleries, the majestic fountains, the big ponds and the ancient statues. Or bring a book and enjoy yourself amidst the tranquil sounds of running water and hummingbirds. Whatever you choose, a relaxed afternoon is guaranteed.
Due to Seville's hot weather, many people like to reside outside. This is immediately evident from the crowds that can be seen in the numerous parks, gardens, outdoor festivals and dining facilities. If you would like to take private Spanish lessons abroad, Seville offers the right amount of relaxation and adventure, a multitude of activities and many places of interest. Click here for more information about Seville, and Spanish lessons abroad.
more blog posts