Table for One? Invite For A Bite
It might seem like a dream to travel by yourself and have that Eat Pray Love experience, but many women find dining alone to be rather daunting.
"Most women aren't comfortable going into a bar or restaurant on their own, especially in the evenings when they're surrounded by romantic couples, or drunk men with not very romantic intentions!" says Cressida Howard, the founder of Invite For a Bite.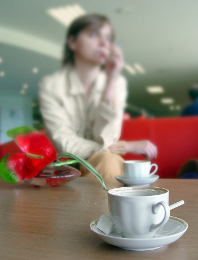 Invite For A Bite is a new online social site for women who don't want to eat alone. So wherever you are in the world - traveling alone for business or pleasure, or home alone on a Friday night - Invite For A Bite helps you meet other women who want to dine out and have a great time.
How It Works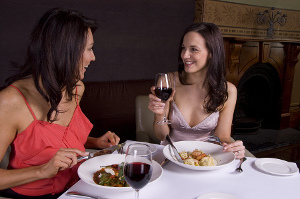 Women can go on the site to create an invite to meet and eat, or accept one that someone else has already created. There are two types of invites that women can make, an invite for a meal or an invite to an event where food isn't the main focus, like hiking or a trip to the theatre. The site is easy to use, free of charge and it's exclusively for women.
"We don't want Invite For A Bite to become a dating site. There are lots of those. We want it to be a safe, friendly place where women can meet new people, no strings attached." says Cressida.
This site seems perfect for people who are new in town or travelling alone and don't know where the good places are to eat - locals can show you around and also keep you company. For the solo travellers out there, how do you feel about eating alone in a restaurant? And would you use Invite For A Bite?
more blog posts