As you might know, we're no fans of sneaky low budget airlines here at Essential Travel. Not that we have anything against cheap flights, we're just anti the cheeky charges that airlines slap onto the cost of a flight. So when we heard the ferry had made a comeback (essentially doing away with the need to fly with Ryanair) we were thrilled.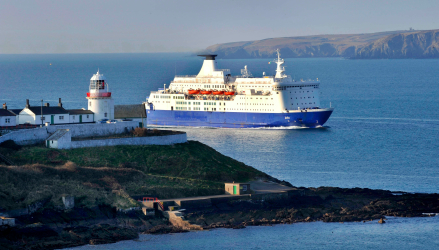 Swansea Cork Ferries Ltd cancelled the ferry that previously sailed the route in 2006, leaving travellers bereft while businesses and tourism in both Wales and West Ireland took a hit. Local campaigners on both sides have been battling for a new service for the last two years and finally (with the help of local investors and government backing) have managed to secure a new ship (a 1982 Finnish car called MV Julia) and new service, Fastnet Line.
Fastnet Line may be small by ferry standards, but it still holds 1,860 passengers and 440 cars. There's also a cinema, bar, cafe, shops and even pet kennels. Best of all, you get to stay in your very own cabin, heading to bed as you depart Swansea and waking up to a cooked Irish breakfast as you sail into Cork. Now, that surely beats Ryanair?
For more info, see www.fastline.com.
more blog posts