South Downs gets promoted
It may be a little belated, but the South Downs - that narrow strip of country that straddles Hampshire and Sussex - has been awarded National Park status. The promotion is only 53 years overdue, the South Downs dismissed as a National Park contender in 1956, but it's better late than never.
Often dubbed the 'lungs of south-east England', the South Downs is a compact combination of rolling chalk hills, woodland, tumbling valleys, a cliff edged coast, country estates, castles and historical homes. It's the perfect rural retreat and we've highlights five of its must-see attractions to tempt you.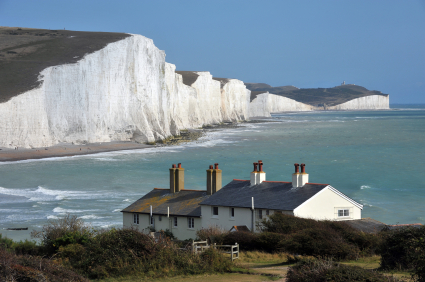 Beachy Head
An Eastbourne icon, Beachy Head offers more than 500 ft of white chalk cliff. You can walk to the top and enjoy gorgeous sea views and the picturesque red and white striped lighthouse. More info
Winchester
At the tail end of South Downs is the city of Winchester. Here you'll find one of Europe's most picturesque medieval cathedrals, cosy boltholes, local food and quaint independent shops. More info
South Downs Way
This 160km National Trail is perfect for walkers, cyclists and horse riders. You don't have to take on the whole trail, though it is the ultimate challenge. More info
Goodwood Racecourse
Hats, heels and champagne are very much a part of Goodwood during the summer, but you can enjoy some of the best flat racing in the country all year around. More info
Jane Austen's House and Museum
The novelist famously wrote Mansfield Park, Emma and Persuasion while she lived here during the last eight years of her life. Discover more about her writing habits as well as the area that fuelled her imagination. More info
more blog posts