If the alfresco theatre post wasn't quite your thing, try these drive in cinemas and open air screens across the UK.
Somerset House, London This iconic building hosts the annual Film4 Festival nights in July and August. The themed Festival selection includes martial arts, satirical and vampire cinema nights. Bring something comfortable to sit on and enjoy a fine selection of films in a beautiful setting. Tickets are on sale from the 9th of June.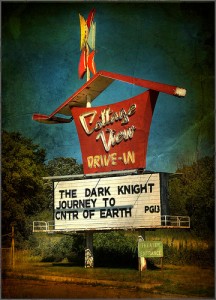 Starlite Urban Drive In, London
The Old Truman Brewery is set to host its first drive in this summer (July 2 and 3), packing the car park with new Volvo cars. Film buffs can expect screenings of Twilight and Grease... all you need to do it switch on the car radio, hail down one of the roller-skating, retro waitresses and sit back with a carton of popcorn. Tickets are symbol(pound)25 and go on sale two weeks before the event.
Hatton, Warwick
This lovely country pub punches well above its weight with crowd-pulling events all year around. The summer sees them set up a big screen in the garden and invite punters to relax with a pint in front of a classic movie. This year, the flicks of choice are Grease and Footloose so be prepared for plenty of sing-a-long fun.
The Trentham Estate, Stoke On Trent
This gorgeous estate - complete with house, gardens, woodland, a monkey forest and even a shopping village - lays on excellent alfresco films come summer. Pitch up with a rug and a picnic in July for Dirty Dancing or The Italian Job, and August for Tim Burton's Alice In Wonderland.
more blog posts