October half term lastminute breaks
AT HOME
Longleat
This mini safari centre houses zebras, lions, gorillas and rhinos, and you can see them all from the window of your car. Other attractions include safari boats, an adventure castle, hedge maze, pets corner and stream railway... it's safe to say Longleat is a kids heaven.
Where to stay: Try converted barn and B&B around the corner, The Place To Stay.
More info: www.longleat.co.uk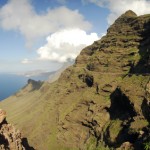 Chatsworth House
This historic estate is a perfect family destination. The Peak District attraction has woodland for the kids to scamp about in, beautiful grounds to admire, shops, history and art. The autumn show is called Beyond Limits and presents a series of sculptures including a life-size maquette of Antony Gormley's Angel of the North in Gateshead.
Where to stay: The grounds house holiday cottages, though these can be expensive. There are also plenty of pub hotels and B&Bs in the area.
More Info: www.chatsworth.org
AND AWAY
France, Netherlands, Belgium, Germany
You can find Centre Parcs in all of these countries, so why not mix it up and take the kids abroad this half term. There's currently a 100 euro discount if you book a break in autumn and 17 centres to choose from including Les Bois-Francs (that boasts a new spa) and De Kempervennen that has a snowcenter for budding skiers.
More info: www.centerparcs.com
Gran Canaria
For a bit of last-minute sun (reboot before winter!) head to this Canary Islands destination. You don't even have to lay on the beach: go inland and explore the Gothic architecture of Arucas; or visit the island's highest point, the picturesque Pico del Pozo de las Nieves.
Where to stay: Thomas Cook have some of the best lastminute deals to Gran Canaria.
More info: www.spain-grancanaria.com
more blog posts