Join the Essential Travel Mexican Wave:
By: Clayton Truscott
Published: 31 May 2011
Tags: competitions
Continue The Story And Win A £40 Voucher From Las Iguanas!
To celebrate this month's featured travel destination (Mexico), we're giving away a £40 voucher, courtesy of the good people at Las Iguanas - top quality, authentic Latin American food, made fresh to order across the UK.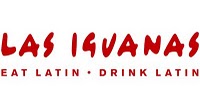 How To Win
To win, all you need to do is continue our original story from the LATEST COMMENT - READ WHAT OTHERS HAVE SAID AND FOLLOW ALONG. We are looking for funny, creative and thought-provoking entries - nothing crass! Make us laugh, make us cry, make us beg you to enter again! At the end of the competition, we will compile the contributions into a PDF and send all the entrants a copy of the masterpiece.
Here is the story...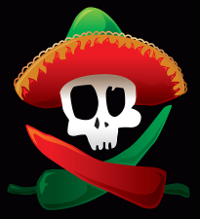 Heat Wave In Cancun
Domingo woke up late on a Monday morning. He needed to be at work in fifteen minutes and it took twenty to run there. There was a vicious heat wave outside; from his bedroom window, he could see the steam already rising off the pavement from the morning heat.
The poor guy had no shaving cream, a wrinkled work shirt and his breath reeked of last night's supper - a humble ensemble of garlic cloves and tuna that may very well have been off. His boss at the resort was probably going to fire him once he arrived looking and smelling like that.
In a desperate effort to get there on time, he dove into his uniform and ran out the front door. As he looked up and stared down the long, sweltering road between his home and the resort, a terrifying sight caught his eye...
Reglas de la Carretera - Rules Of The Road
1. Your entry should be no longer than 50 words, filled into the comments section of this blog.
2. You may enter more than once, but not more than twice consecutively.
3. No swear words, profanity or hate speech.
4. Essential Travel competition's Terms and Conditions apply
5. Closing date for the competition is 14:00 on 14 June 2011!
Follow Us On Twitter
For the latest competition updates, news on who we think is winning and up to date travel alerts, follow @EssentialTravel on twitter.
more blog posts