Meet & Greet - Convenient choice? Recipe for disaster?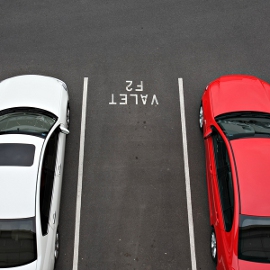 The last few years have seen a massive increase in the popularity of meet and greet parking at many UK airports. It's quite easy to understand why. Meet and Greet parking done properly provides the quickest, simplest and least stressful way to park for holidaymakers and business travellers alike.
Originally, M&G parking was created to serve business travellers who were happy to pay a premium on normal parking charges for the extra convenience that the service offered. Over the last few years we've seen an increasing number of leisure travellers using the service. It has become so popular in fact that at Heathrow and Gatwick over 50% of Essential Travel's bookings are now for meet and greet operators.
Meet And Greet Has Become More Affordable
In the early days the main meet and greet operators like Meteor Parking set their businesses up to serve business travellers who demanded a very prompt service on arrival and return and correspondingly prices were quite high due to the staff numbers required to operate such a prompt service.
Latterly, a new breed of meet and greet operators have started up targeting the holidaymaker. These fundamentally offer a similar service to the one that business customers receive, but often at a price that is much closer to the charges of the park and ride operators.
The additional cost of meet and greet parking can often be as little as £10 to £15, which has led many holidaymakers to try this type of parking. The number of M&G bookings that Essential Travel now makes clearly shows that many customers prefer this to traditional park and ride airport parking.
Avoid The Rogue Operators
There have been some worrying stories in recent years about rogue operators, on TV programmes like BBC Watchdog. Unfortunately the internet has enabled these dodgy operators to throw together a simple website and advertise their service to unsuspecting online shoppers. Holidaymakers need to make sure they take a few simple steps to make sure that they know who they are giving their car keys to.
Book through a reputable booking agency like Essential Travel. We have visited and checked the quality of all the car parks featured on our site
Check out our customer reviews and comments, which are available online
Choose a car park that holds the Park Mark Award, these awards are given in conjunction with the Association of Chief Police Officers and are only awarded to the very best car parks
Never book through a website that asks you to pay the driver in cash when you arrive. Properly run meet and greet companies don't operate like this
Make sure the company has a fixed line telephone number rather than just a mobile number, this will help you avoid the cowboys
more blog posts