4 Tips To Make The Most Of Your Travel Budget
By: Guest Blogger
Published: 15 November 2013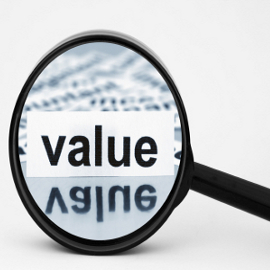 When you speak with most travellers these days you hear one prominent theme: they want value for money from their trip. Gone are the days of frivolous spending; now every pound counts as purse strings continue to tighten elsewhere. With these quick tips, you'll be more likely to stay within your budget, and you might even be able to add on a few extras to your trip with the money you've saved.
Book Early
With the current state of the market and trends for low-cost travel, you'll be able to save money simply by being organised and booking early. Things like pre-booking airport parking before you start your trip, or booking your flights as soon as possible or during seasonal sales will almost certainly guarantee you the best price possible.
Do It Yourself
Package deals are great; they take the pressure off you and get everything all together in one easy large bundle. However, the problem with these big bundles is they often come with an accompanying big price tag. By doing things independently, you can find great deals and put them together for yourself. For example if you're a student you can get discounts on flights by booking with StudentUniverse, making them cheaper than if they were a part of a package. Sure, it takes a bit longer, but if you've got the time and are concerned with budgeting, the savings will be worth it.
If You Don't Ask, You Don't Get
This is more of a tip for when you're actually away - ask for discounts or additional items with what you're purchasing. You're the one with the power here - people and companies want to sell to you and they'll often be more than willing to give you a little something extra, or a few pounds off, to help close the deal there and then.
Group Travel Is The Way Forward
While we're discussing buyer power, it's worth looking at the benefits of travelling in a group. When a travel company has a group approach them for multiple bookings at once, you can almost see them jump for joy. Most travel companies will be more than willing to offer a discount to people booking as a group, and this is a huge chance for you to save significant amounts of money. Don't be shy, mention you've got a number of people in your group who all want to do this thing, or stay in this hotel, or board this flight, and 90% of the time they'll come back with a great deal that will save you a fair few quid compared to individual rates. Group bookings really are a win for both the company and the customer.
more blog posts