London's First Pro Beach Volley Ball Tournament
The world almost stops turning when the Olympics are on. The games dominate television, radio and the internet 24 hours a day, and we still can't get enough. Even the events you hardly know a thing about become important when there are medals on the line.
Soon we are going to be able to watch the Olympics from a lot closer than the telly, so it's time to get ourselves prepared for the rush. Tomorrow you'll get your first taste of what that's going to be like, when the Visa FIVB Beach Volleyball International kicks off at London's Horse Guard Parade - the site where the Olympic volley ball tournament will take place.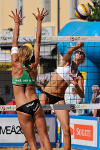 This inter-continental exhibition serves as a way for event organizers to test out the grounds - especially while there is a year in hand to make any changes needed. 24 teams (women only) will compete over six days in our capital's first international beach volley ball tournament. Truck loads of sand have been brought to the parade, making as close to an authentic beach area as you can get in London, with enough room for 15,000 spectators to boot.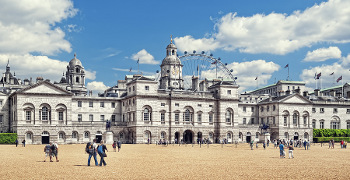 The Horse Parade is not exactly the first place that springs to mind when you think of volley ball. That is one of the great things about the Olympic Games - how it brings sport to new parts of the world.
more blog posts