Log Cabin Holidays In The UK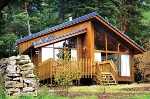 Holidaying locally in the UK has become increasingly popular over the last five years, whether it's at cottages, holiday parks, log cabins or on boating trips. Log cabin holidays, in particular, are currently at an all-time high, and if that's been your accommodation of choice before, you will no doubt have enjoyed a good-value holiday in excellent surroundings.
These holidays are available throughout the UK, so whether you want to curl up in a cosy cabin or head off on a summer getaway where you can relax on the verandah, it shouldn't be too difficult to find the perfect log cabin for you.
If you're considering getting away for a short break, here are a few simple tips for finding the perfect place.
Picking Your Location
The most important part of any holiday is choosing a location. Do you want to be close to a lake or near to mountains? Families may enjoy being near the coast with the seaside within walking distance, and couples might like to stay in a secluded area deep in the heart of the countryside.
Choosing The Right Cabin For You
Taking the time to find out what's out there, will help ensure that you get all the facilities and extras you're after. You might like to book a stay in one of the cabins with hot tubs or one with a swimming pool. Maybe entertainment for kids is high on your priority list? There will be a place that suits all your needs.
Finding The Best Deals And Offers
We all like a bargain and when it comes to holidays there are some fantastic savings to be made, but only if you book at the right time. With log cabin holidays, generally you'll find the best deals either by booking really early or at the last minute. If you book early, there's often low deposit offers, promotions and discounts available. If you decide to book at the last minute, you need to be flexible about the location and accommodation facilities that you're after.
Romantic Breaks, Honeymoons And Special Occasions
If you're looking for somewhere to spend some quality time away with your other half, there are some lovely cabins in secluded areas with hot tubs, saunas and health and beauty spas. Guests may even be treated to some special extras like pamper-packs, flowers and champagne. Or for something a little more adventurous, why not try out a tree house? Some of forest parks offer tree house lodgings, accessible by an adventure bridge. Don't think you'll be roughing it though, these tree houses still come equipped with a hot tub and contemporary furniture.
If you're looking for a relaxing holiday, short break or weekend retreat in the UK then renting a log cabin could be just what you need. Holidayparkhols has hundreds of locations and thousands of accommodation choices, making sure there's a perfect log cabin for you.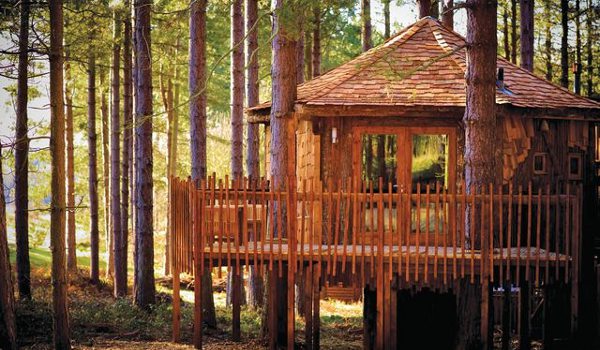 more blog posts