Local Breakfast Around the World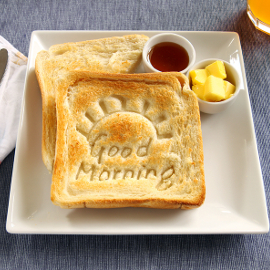 When you think of spicy pork, rice or prawns, breakfast isn't the first thing that comes to mind.These days everyone is so busy that breakfast often becomes the forgotten meal of the day, rather than the most important. Whether its bacon and eggs, beans on toast or a simple bowl of cereal, nothing sets your day up like a good breakfast. Here is a list of five of the unlikeliest breakfasts around the world.
Hong-Kong
In Hong Kong, tea cafes called Cha Chaan Teng are popular with early morning eaters and this is where they get their first meal of the day. These tea cafes offer authentic meals at affordable prices. A breakfast favourite in Hong Kong is fish balls in noodle soup - not quite what you would expect to wake up to for breakfast. The hearty and flavourful bowl of fish balls with vermicelli noodles, which are typically known as rice noodles, will give you a warm and filling start to the day. The bouncy fish balls add a sweetness to the dish, while the noodles are perfect to slurp up with freshly stewed fish and vegetables.
Jamaica
A popular breakfast in Jamaica is made up of saltfish (usually cod) and ackee, which might be mistaken for scrambled eggs in its appearance and taste, but is actually a fruit of the lychee family and a delicious start to the day. The salt cod is sautéed with the ackee, pork fat, onions, peppers, tomatoes, herbs, and garnished with crisp bacon and fresh tomatoes. All this is served with breadfruit, a starchy fruit which tastes a lot like potato, as well as plantain which is usually fried, and dumplings made from wheat flour. Fruits also make up a big part of breakfast including passion-fruit, mango, papaya and pineapple. The islanders sure know how to give their morning appetites a boost.
Thailand
Although porridge may seem like a normal breakfast food, Thailand does it a little differently. Their porridge, known as Congee, is made from short grain rice, which is boiled until it is thick. It can be served with pieces of pork or chicken, which are also used to make the stock, as well as an egg cracked into the middle. The porridge is then garnished with ginger, spring onion and parsley. This Thai breakfast dish is popular in street markets around Thailand and although it is mostly a breakfast dish it can be served all day, so you can have different variations of it throughout the day.
Colombia
In Colombia one of the breakfast favourites is known as Calentado. It is quite common to have rice, beans, plantain, and yucca or potatoes from the previous night warmed up and coupled with eggs, sauteed tomatoes and onions, chorizo or grilled beef. Arepas (cornflour cakes) are popular in Colombia and accompany most meals. They can be filled with eggs or cheese or just eaten with butter. All of this is washed down with Chocolate Caliente Colombiano, better known as hot chocolate, served with coconut milk. This Colombian breakfast goes down as a delicious and generous combination of flavours.
Turkey
Breakfast in Turkey includes a large spread often set out as a buffet. Judging from their breakfast spread, it's clear that the Turkish really know how to eat. The large selection often includes freshly baked sourdough bread and Turkish bagels. Breakfast also includes jam in the form of homemade fruit preserves and cheese (similar to feta) which tends to be creamy and slightly salty, although the spicy cheese known as çökelek is also popular. Cold meats, olives, olive oil and tomatoes are also on offer in this delectable spread. And just when you were getting full, Menemen (the Turkish equivalent of scrambled eggs), a combination of chopped onions, peppers, tomatoes, garlic, tomato paste, and eggs is served. Tea is the favourite breakfast drink in Turkey, and is often brewed strong and black and served with sugar. This breakfast will definitely give you a great boost to start off your day.
Where's your favourite place to eat breakfast around the world, let us know by leaving a comment below.
more blog posts