Last Chance To Win Tickets For We, The People Festival
By: Clayton Truscott
Published: 01 June 2011
Tags: events
If you missed out on all the We, The People Festival tickets we've been giving away over the last few weeks, don't fret. Essential Travel are offering you one last chance to win a pair of tickets to this amazing festival in Bristol this coming weekend.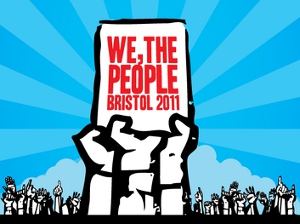 Tweet And Win - It's That Easy
It's the same story! To get your mitts on this final pair of tickets, all you need to do is retweet any of the We, The People tweets on @EssentialTravel and then follow us - it's that easy.Please don't click the tweet button, check out the @essentialtravel page & retweet the link!
You have until 12 pm on Friday, 3 June 2011 to retweet and follow us (if you are doing so already, that's great!). We will announce the winners shortly afterwards, via twitter!
Let the retweeting begin!
more blog posts