Is It Really Cheaper To Pre-Book Airport Parking?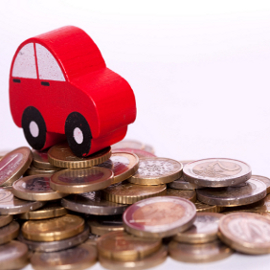 A quick search on Google will find numerous websites that allow you to pre-book parking at airports around the UK.
Most of these websites make big claims about how much you can save by pre-booking and often many advertise savings of up to 60% by booking with them. But what's real and what's marketing boasts? Who's the best to book with?
Is This True?
If you don't pre-book airport parking, then you are more than likely going to park in the Long Stay car park at the airport. These are always clearly signed as you approach the airport.
Airports price their car parks in a similar way to how train companies price train tickets. If you turn up at the station in peak hours and buy a ticket you'll probably pay through your nose. The savvy traveller who books their ticket in advance will often pay much, much less. Airport Parking prices work in just the same way.
A quick look at the Gatwick Airport website will show that you'll pay just over £100 for a week if you turn up and park this summer. Exactly the same can be seen at Manchester Airport. If you pre-book your Gatwick Airport Parking, even just a few days before departure, then you can book your parking for around £50, a whopping saving of 50% .
Savings can vary depending on which airport you are flying from and when you're travelling, but it's always cheaper to pre-book.
Get More Choice By Pre-booking
A little research before you travel will also highlight the range of alternative parking options available. Parking in a private off-airport car park is often cheaper than parking in the official Long Stay car park. Make sure you shop around before you travel. If you don't do the research then you simply won't know what's available and how much cheaper it is.
Does It Matter How Far In Advance You Book?
The simple answer to that is yes. Some of the more advanced car parks operate their pricing in a similar way to Low Cost Airlines. As the car park starts to run out of spaces on a particular day, they automatically increase their prices. If you're travelling during the peak season, you'll find that some of the best value car parks can often run out of spaces completely. You'll be left with no option other than to park in one of the higher priced car parks.
more blog posts