Interview With Emily Cotton Of the gap-year guidebook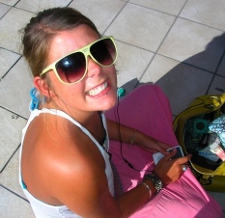 Whether you're delaying the start of university or just taking a well-deserved break between jobs, the gap year is the best way to get breathing space to relax, reflect and find your bearings before making the leap. One of the best guides to planning your gap year is the gap-year guidebook. Essential Travel got a chance to catch up with Emily Cotton, from John Catt Educational, to take us through the twentieth edition of the gap-year guidebook.
Essential Travel: Hi, Emily. How was information collected for the guidebook?
Emily: We conduct year-round research into the most relevant gap year organisations, who help us ensure that our guidebook - now in its twentieth edition - is the most up-to-date around. The book is divided into twelve sensible and stress-free chapters, each featuring useful, informative and unbiased advice - something that can be hard to find - and a detailed directory of the relevant organisations. When embarking on a gap year thorough research is paramount, and the gap-year guidebook is a fantastic resource that enables prospective travellers to have all the necessary information in one place.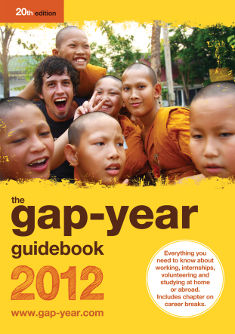 Essential Travel: What if I don't plan on travelling abroad, but I still want to take a year off. Is there anything for gap years in the UK?
Emily: There is, of course, a gap year in the UK section - this then includes four detailed chapters, the most relevant in this instance being Volunteering in the UK. This covers everything, including the benefits of volunteering, where to start and all of the options available. Volunteering closer to home is on the rise, perhaps due to the number of graduates failing to find work, and its value should not be underestimated. Recommended by the National Union of Students (NUS), volunteering in the UK may allow you to sample a sector that you would not otherwise be able to; moreover, it's a wonderful way of gaining a more detailed idea of the career path you want to take.
Essential Travel: Do you have anything for an educational gap year, for the traveller who would like to pick up skills whilst travelling?
Emily: Yes, of course. The gap year abroad segment also features four chapters: Working Abroad, Volunteering Abroad, Learning Abroad and Sport. You could pick up skills in any of these areas, be it through an internship, via the Teach English as a Foreign Language (TEFL) programme, by immersing yourself in an ethical pursuit, studying at a foreign university or earning a coaching qualification. These are just a few of the many options available - the information in the book is extensive.
To learn more about how to earn university entrance points whilst on your gap year, read up about the Certificate of Personal Effectiveness (CoPE) here.
Essential Travel: Does the gap-year guidebook cater to professionals looking to take career breaks?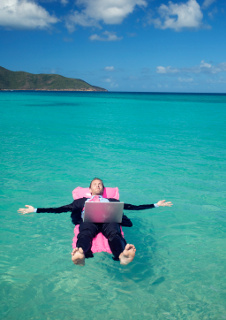 Emily: This is something we were keen to add to the guidebook, as of course, there is no age limit to adventure. Career breaks are, without a doubt, the fastest growing sector of the gap year market and have been granted their own chapter in the book. Needless to say, the rest of the information included in the book is still relevant, but there are a few considerations specific to the more mature traveller. This section includes the benefits of being an older gapper, how to go about arranging a sabbatical, the financial aspects and important housing issues. It is estimated that there are currently 5.5 million UK employees toying with the idea of taking a break, and the gap-year guidebook could benefit each and every one.
Essential Travel: Do you think gap years are still worthwhile in light of recent changes in university fees and the state of the economy?
Emily: Absolutely. There is no doubt that the pattern of gap years is changing, but the desire to travel is stronger than ever. As someone who took a gap year, I'd strongly recommend the experience. It may be that financial constraints will dictate one's plans more than they once did, but being forced to be organised is no bad thing! Research has found that over the last four to five years there has been an increase in demand for shorter placements: the most popular duration now being four weeks - called a gap stint.
There's no escaping the fact that university places are going to cost you more, or that the graduate job market is at its most difficult in recent history, but such grim stats can serve to spur on the budding traveller. Never before has it been so important to have some 'experience' behind you. Employers admit that they actively seek to recruit those who have taken a structured gap year, as these individuals are now armed with a variety of improved social and personal qualities. It has been predicted by many, regardless of the country's financial situation, that 2012 will be the year of the gap year.
Essential Travel: Which destinations have become popular for travellers in recent years and what are some of the hidden gems that are not widely known?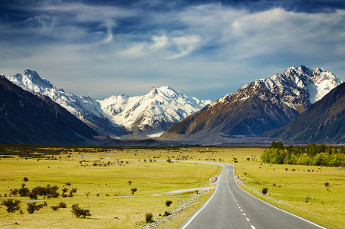 Emily: South-east Asia remains popular with school leavers, as predominantly, the prices are lower, and there is a real sense of community created by the masses. New Zealand and South Africa are favourites too, because of their diversity, the latter especially, offers a wide range of worthwhile projects. And Australia remains a constant, perhaps due to the draw of its western culture and English spoken word; indeed, it is cited by many as being the perfect destination for the inexperienced traveller. As far as hidden gems are concerned, that would completely depend what it was you were after…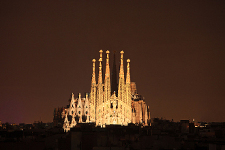 I must say though, over the last few years, I've fallen in love with Europe again, and wonder why it seems - at times - to be largely overlooked by the gap year market. Croatia would be a recent recommendation, and Barcelona - I could never tire of the place.
Essential Travel: What advice would you give someone keen on taking a gap year in 2012?
Emily: My advice for 2012 would not be dissimilar to the years previous, much of which stems from my own experience - as well as working on the gap-year guidebook. There are just so many options available to you. The internet is a fantastic resource, but it can leave one feeling slightly bombarded. I would say that it is very important to do your research and find a programme that really suits you, to make the most out of your time away. Speak to friends and family that may have been away to similar destinations and when it comes to packing especially, there's no-one more helpful than a seasoned traveller.
Remember you can never prepare yourself for every eventuality, but the gap-year guidebook will act as a check-list to take you through the steps and make sure you've organised yourself and your trip as best you can. There are details included that you may not have considered, or indeed, some that are so obvious that you may find yourself overlooking (do be sure to double-check your passport expiration date!). I really wish I had had a book such as this at my disposal when I went away and paid more attention to the planning process. Make sure you immerse yourself completely in the experience, because the days will just fly by. Although you'll miss those at home, don't waste time worrying about them, within about ten minutes of your return you'll realise that nothing's changed. Be brave, be safe and have a wonderful trip.
Essential Travel: Finally, what is your dream destination for a year away?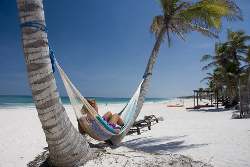 Emily: I go to sleep at night dreaming of hammocks in Mexico. I'm also keen to immerse myself in a snowy Finnish adventure throughout the winter months and also to help out at an orangutan sanctuary. Oh, and South America is on my list, as well as a good old-fashioned drive across America in a big old car, with just one front seat. Can I maybe dot around on this year away? One should never run out of adventures and twelve months is a long time, after all.
For more information on planning your gap year and the gap-year guidebook visit www.gap-year.com
more blog posts