Technology Game Changers For Travellers
Ever struggled to charge your mobile phone in a foreign country? Often it's when you're abroad that you realise just how much you rely on your gadgets. They can make travelling easier and often ease the drudgery of being in transit. We've (virtually) travelled the globe to discover techy advances that have changed travel for the better for business travellers and tourists alike.
Mobile Check-in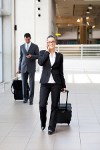 We're often in a rush to get to the airport. Even with the option of home check-ins we're often too swamped to find the time. Some airlines are now offering a mobile check-in service so you can check-in anywhere via your mobile. Depending on what options your airline offers you, either print your boarding pass at the designated kiosks at the airport or produce the boarding pass sent to your mobile via MMS at the time of boarding.
Electronic Visas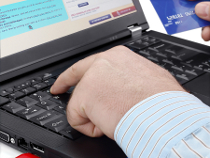 Thankfully, the convenience of electronic transactions doesn't end at mobile check-ins. Electronic visas are a relatively new phenomenon that's gradually becoming more widespread. It entails applying for your visa and following all the necessary steps via the internet. With the elimination of the tedious paperwork involved with traditional visas, electronic visas are proving to be much more favourable. Countries such as Australia, New Zealand and the USA have already adopted the electronic visa option.
eBook Readers

What's a holiday without a good novel to keep you company? Lugging thick novels along can take up space and add unnecessary weight to your baggage. By downloading your favourite novels onto your eBook reader such as a Kindle or iPad, you can enjoy your 'page-turning' novels anywhere you wish. The lightweight, slim devices also make for easy mobility, effortlessly fitting into your handbag or backpack.
Cameras and Photography
From Polaroid to digital and mobile photography, the evolution of photographic technology has been increasingly impressive. Transform your holiday snaps into frame-worthy pictures by adjusting the specific camera modes best suited to your surroundings: Landscape, Night, Close-up, Sport, and more. Mobile phone cameras, now with massive image sensors of up to 41mp, also offer these options. Free apps such as Instagram are tailored to enhance the look of your pictures by means of digital filters. In fact, your mobile camera can also be used to translate notices in foreign languages: simply hold up your iPhone camera and scan over the sign or notice when using the Word Lens app and voila - a full translation of the notice is produced.
Google's Influence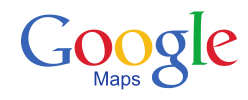 Google undeniably taps into our lives and creates new ways to contribute to the ease and comfort of our daily experiences. Previously, tourists only visited the most well-known and popular destinations, paying little heed to the peripheral areas with so much to offer. Now, from the comfort of your home, you are given the opportunity to virtually walk through the streets of your potential holiday destinations with Google Street View. Narrow down the language barrier when visiting foreign countries with Google Translate. All you have to do is visit Google's translator website or download the app onto your device and you can have your sentences translated within seconds from a choice of 65 languages. This cannot guarantee that you won't need to use your high school French at all, but it certainly breaks down the more awkward language barriers.
Not so long ago, holiday adventures with impressive digital photographs, little paperwork, light luggage and countless channels for instant communication were unheard of. Today, all you need is back up batteries, a mobile phone charger and an adapter or two to enjoy the fruits of technological innovation.
more blog posts