Hidden Charges When Buying Airport Parking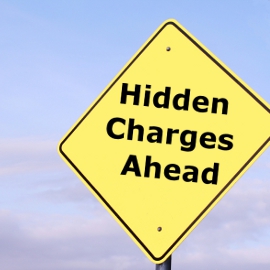 Getting a quote for the cost of airport parking is a quick and simple process. A quick search on Google from your PC, Tablet or phone will bring up a number of websites that offer a service to pre-book Airport Parking.
The sites all work in a very similar way. Select your airport and enter your dates and times of travel. A list of available parking options is then displayed along with the cost for your trip.
If you jump between two or three different websites you can be excused for thinking that parking is the same price wherever you book.
It's The Final Price That Counts
If you were to spend a little more time on these you'll find that many websites have a number of hidden charges that only become apparent once you've taken the time to fill in all your personal details. At this stage customers are less likely to stop and go to an alternative site as they realise that they'll have to enter all this information again.
The most common examples of hidden fees are:
Credit Card Fees - If you want to use your Visa or Mastercard you'll have to pay for the privilege. Debit cards are normally free or have a lower fee
Booking Fees - Added to every booking by some companies with no way to avoid it other than to book with another company
Cancellation/Amendment Charges - Some companies charge as much as £9.50 if you need to amend or cancel your booking. It's well worth checking this before you book. These fees can often be reduced by paying a small "waiver" charge. Airlines are renowned for changing flight departure times so I'd recommend paying the waiver charge if it's offered.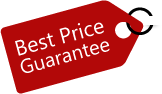 Experts Top Tip:
Essential Travel operate an Airport Parking Price Guarantee that we are the lowest priced supplier of a car park, and we charge no additional fees for the booking. The price you're quoted is the price you'll pay.
Hints To Avoid The Hidden Fees
Check the home page for information relating to extra charges. Essential Travel have a No Hidden Fees on Airport Parking policy. It's much quicker to check before you start entering your details
Use a debit card when you can and you'll often reduce extra fees
Always pay the cancellation waiver if it's offered, no one likes paying amendment charges
more blog posts