Grubbies Tips For Flying With Young Children
Grubbies offer their top five tips for pain-free flying with young children: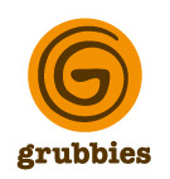 Grubbies is a hot new British children's wear brand specialising in perfect denim dungarees for babies and young children - the ideal children's wear for travel, home and abroad.
One of the three founders, Charlotte Hoffman, spends much of her year living abroad and travelling to and from the UK with two small children in tow and was kind enough to give us her top tips for long-haul air travel with pre-schoolers.
1. Tech Up
Running a small business means that I frequently feel guilty for resorting to electronic babysitters. But flying long-haul with young children, all that practice rather comes into its own. We always take the iPad on flights, loaded up with some new apps and films that our girls haven't seen. Apps don't need to be brainless, TV tie-ins or repetitive 'educational' games that assume children won't do anything nowadays without the promise of a sticker. Toca Boca is a Swedish developer that makes supremely imaginative, beautifully illustrated and wonderfully fun toys - that just happen to be apps. Their newest release, Toca Tailor (£1.49, iPhone and iPad) is the brand at its creative best.
2. Stowaway Tiny Toys
I always buy something new for our girls when we fly. Nothing big or too expensive, but something that you know will entertain them for an inexplicably long time. All children are different here. My girls love imaginative play, so I always buy some little figurines - when I'm feeling generous (or particularly dreading a flight), a new playset from Disney (Brave deluxe figure playset goes for £15), but recently just as successful was a variety bucket of rather lurid animal figures from 'In My Pocket' at Amazon for £6.99. My 4 year old nephew breezed through a 10 hour flight last month with the help of nothing more than a couple of new Bakugans for £6.50 also from Amazon.
3. Plug Them In
I only recently discovered the world of kids' earphones after hours spent on flights trying to keep the free headphones on tiny heads. Proper children's headphones mean they can play their games and watch in-flight entertainment in much more comfort. The only downside is your noise-cancelled children literally shouting their commentary on whatever it is they are watching - embarrassing when most of the cabin is asleep. We have the JVC Tiny Phones for £13.49 from Amazon, which came with cool stickers - we spent the first 30 minutes of the flight decorating them.
4. Pack Light
This was our first year as a nappy-free household which certainly makes life easier, but the worst mistake you can make as a parent is cramming your hand-luggage to cater for every eventuality. This is especially true if, like me, you are travelling with young children on your own.
Check-in everything that isn't absolutely essential for the flight and keep it to one big, but light, bag. I now only carry some tiny toys, the iPad, a couple of activity books or magazines, a bag of crayons and some wipes. No snacks (they are always available on the plane and at the airport), no books (disproportionately heavy for how many times you will read them - once), no drinks (you'll be given plenty on the flight), no spare clothes (I never end up using them - touch wood!).
I have found that not all airlines have your buggy ready to greet you when you land - at some airports you might be carrying your hand luggage and small, sleepy, grumpy children for about 20 minutes on the long walk to baggage reclaim. You'll regret overloading your carry-on at that stage, I promise you.
5. Put Them In The Right Garb
For long flights, children need to be dressed comfortably and practically - they have a lot of sitting, wriggling and climbing over seats to do. We usually arrive at airports for morning flights in pyjamas (the children, not me, obviously) and then change them before check-in. I pretty much always travel in my comfiest jeans and since we launched our children's wear brand Grubbies, the children are usually in denim dungarees. Dungarees are perfect for travel - they don't pinch their tummies, they don't fall down or show unseemly little 'builder's bottoms' and they protect the t-shirt underneath from getting wet or gooey. At Grubbies, we searched worldwide for the best child-friendly denim we could find. It needed to be both robust and soft as butter and this makes them perfect for extensive travel. Plus, I am always being asked in airports where we got them - nothing like combining long-haul travel with a marketing opportunity! Grubbies dungarees sell from £28 to £42.
more blog posts