Talking Shop With Greg Ewing - Surf/Travel Photographer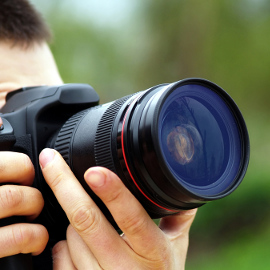 Greg Ewing has spent the better part of 17 years developing his career as a surf and travel photographer, putting in serious hours behind the lens at destinations like South Africa (his home), Reunion, Morocco, the Canary Islands, Mozambique, Portugal and Mauritius - to name a few of his more recent 'business trips'.
As relaxing as that sounds, he's earned a solid reputation for his committed work ethic, dedication to the craft of photography and ability to combine the elements of light, movement, land and water to make artful images that tell a story.
This month a selection of Greg's images appeared in our Travel Photography feature. To find out more about his craft, his background and his views on travel photography we got hold of him to talk a bit of shop.
Essential Travel: When did you get into photography and what made you want to do it for a living?
Greg Ewing: When I finished school I pretty much had no idea what I wanted to do and this obviously stressed my mother out...ha-ha. A friend of her's was a commercial photographer and I guess they got chatting which led to me getting an apprenticeship with him. 17 years later and here we are.
Essential Travel: Do you have a favourite time of the day/weather condition that you like to shoot most?
Greg Ewing: Like most photographers I find a lot of inspiration in early light - sunrise and sunset are the best. There is a lot of in the moment stuff and you need to know how to make the best out of what is available.
Essential Travel: What cameras and essentials do you take on the road? Do you have a favourite destination/subject to shoot?
Greg Ewing: I shoot with Canon and I really love my 1dMk4. My favourite lens is probably my 70-200 2.8. I'm not the lightest packer, but I make sure that I have everything I need. The biggest essential for travel photography are spare charged batteries! I don't have a favourite destination, I'm just inspired by travel and seeing places for the first time and experiencing new cultures.
Essential Travel: How much of capturing a good photograph is framing and planned, versus spontaneous images/scenes that just present themselves at the right time? Is luck a big part of being a good photographer or do you have to work to make the right elements pull together?
Greg Ewing: There is a certain amount of visualising the image. I do research for upcoming trips and have ideas in my head, but it really comes down to being in the moment and nailing the image in front of you. I wouldn't say there is luck involved as I believe what separates a good photographer from a great one is someone who puts himself in those right moments.
Essential Travel: In your personal opinion, what is the most rewarding aspect of being a surf/travel photographer?
Greg Ewing: Definitely being able to see the world and experiencing everything it has to offer.
Essential Travel: Is there a must-see destination on your list of places to shoot that you haven't been yet?
Greg Ewing: I've been fortunate enough to travel to some exotic and beautiful locations, but I have yet to go somewhere cold. Arctic wildlife photography and frozen glacial landscapes are on the cards for sure!
Essential Travel: Some of your most known work is in surf photography. Do you approach this with a different vision? What are the elements you look for in taking good surf photos?
Greg Ewing: Surfing is synonymous with travel and I approach them much in the same way. A good surf image needs more than just an action photograph to get its message across. There should be strong background elements incorporated into the photo so that the viewer is really drawn in and able to relate so much more.
Essential Travel: What equipment do you use to shoot photos from the water and what are some of the challenges you face in getting good shots?
Greg Ewing: I shoot with a custom made water housing from Delmar Housing Projects in California. I would never claim to be a crazy hell-man in the ocean and It can definitely be challenging dealing with a lot of water moving around and looming set waves. So for me it's being confident in your ability. but also knowing your limitations.
Essential Travel: What separates a good photograph from a great one?
Greg Ewing: I think a good travel photograph would make you want to go there and experience that destination or situation. A great one on the other hand would hopefully not just make you want to go there, but take it one step further and let your senses imagine what it would physically feel like being there.
Essential Travel: Thanks very much, Greg.
Greg Ewing: No problem.
For more of Greg's portfolio check out his personal website.
more blog posts