Green Gap Years: Go Green Or Go Home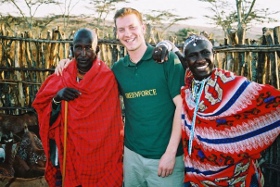 Going green and doing one's bit for the environment is all the rage amongst students taking a year off. A new market has emerged in the gap year travel industry with students opting for eco-friendly alternatives. Essential Travel spoke to GapFORCE's Managing Director Marcus Watts to find out more.
The main age groups that travel with GapFORCE are the 17 to 19-year-old 'traditional gappers' and the 21 to 25-year-olds who are either looking for an elective or take a year out from their studies.
With its rapidly growing community receiving worldwide attention, we caught up with the very man who created the organisation back in 1989.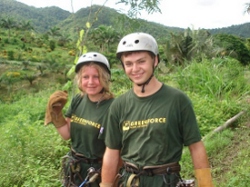 Essential Travel: Why is it important to offer gap year students the opportunity to engage with environmental issues?
Marcus: To quote one of our participants TV personality Ben Fogle "Conservation and looking after the planet we live in is of paramount importance and I would recommend any young person thinking of undertaking such a project to go for it."
Essential Travel: Do you choose destinations that are more eco-friendly?
Marcus: All GreenFORCE programmes are unique to us. We work only at the request of the host country and side by side with the local community. We provide long term GreenFORCE staff in each location to ensure ongoing support and achievement of the ecological goals of each programme.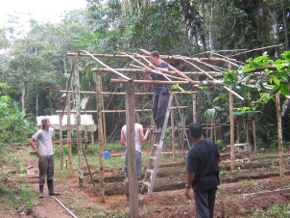 Essential Travel: We offer Gap Year and Backpacker Travel Insurance for just about anywhere in the world, what are some of the eco-friendly destinations your students opt for?
Marcus: Marine conservation in Fiji and the Bahamas. Wildlife and tribal protection in Africa, Amazon conservation, Galapagos Protection – South America, community support programme in Nepal and Thailand. As well as the RGS supported Heart of Borneo Programme in Malaysia.
Essential Travel: What is the benefit of organising a gap year opportunity with GreenFORCE?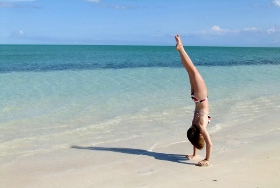 Marcus: For those staying in the UK, you can receive a full London briefing before you go. Our unique programmes allow you to travel one step further and deeper into a country than another gap student would on their own with just a travel guide book might. Your gap year could make a meaningful difference in the places you go. Our gappers travel in a ready-made group, so they make a new set of globally aware friends. They have many options to create the ideal programme for them. The training offered includes UCAS points. Post graduate gap students can check out our Graduate Gap Options.
Essential Travel: How can students who wish to get in touch with you and find out more, do so?
Marcus: Visit any one of the listed sites that may be of interest to you and the gap year you intend on taking.
GapFORCE is the winner of UK Green "Achiever" Award & the British Youth Green Travel Award
For further details they can also contact GapFORCE:
info@gapforce.org / 02073843028.
Below is a list of some of the most popular gap year destinations:
1. USA
2. Southern Africa
3. South America
4. Australia
5. East & Central Africa
6. South East Asia
7. South Pacific
8. Central America
9. South East Asian Islands
10. The Caribbean
more blog posts