Ghosts And Monsters From Around The World
It's getting closer to that terrifying time of year again. The telly starts advertising scary films that kept us hiding under the blankets when we were young, the neighbourhood children start talking ideas for their costumes, and shops are selling sugary treats wrapped in orange and black wrappers... This is all in anticipation of All Hallow's Eve - or Halloween as it is known as now. If you're more likely to be travelling than playing tricks or scouting for treats this October 31st, try to see if you can spot any of these hair raising characters for yourself.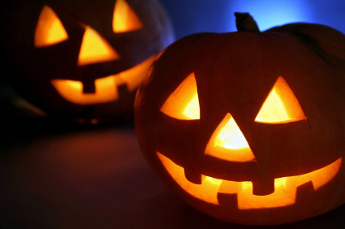 The Ghost Of The Toll-Keeper, South Africa
Close to one of the most magnificent ravines in sunny South Africa, you'll find a small area known as Seweweekspoort or 'Seven Weeks Mountain Pass'. The pass takes you through the jagged mountains and desert plains of the Great Karoo. The route was once well known to smugglers and runaway slaves - the caves and sheer vastness of the area made it a great hideaway spot.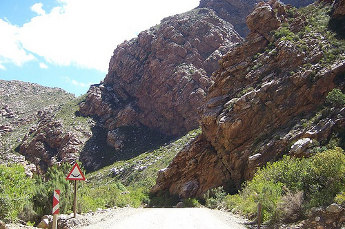 At the north entrance to the 'Poort' stands an old toll-house at the start of a meandering gravel road. Legend has it that on stormy nights an old toll-keeper with a lantern stops motorists coming through, and disappears into thin air after they stop. Malevolence doesn't seem to be this spectre's cup of tea, as he is also known to run along the road, swinging his lantern frantically to warn motorists of impending storms, rising rivers and flash floods in the treacherous ravine at night.
The Alaskan Sea Monster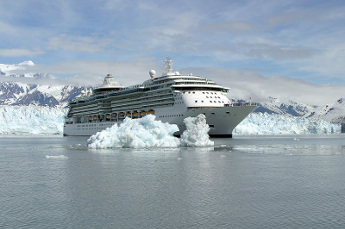 We've all heard of Scotland's favourite water-dwelling sea monster, Nessie of Loch Nes, but how many of us have heard of the Alaskan Sea Monster? Strangely enough, Alaska's sea monster(s) have been spotted many times in the last 200 years, and have even been given the names Cadborosaurus, after the Cadboro Bay of British Columbia where they've been spotted the most, and saurust, the Greek word for 'giant lizard'. These beasts are said to be up to 30 feet long and many sightings include pictures and video evidence. This could mean that Nessie may have cousins 'across the pond' like many of us do.
White Chapel's Ghosts Of Jack
If travelling to a far away country for an evening of frights is not on the cards right now, then you can always visit the north side of Hanbury Street in the district of White Chapel in London. Number 29 was once the site of the Truman Brewery - the site where Jack The Ripper's second victim, Annie Chapman, was found. In the days of the Truman Brewery, a strange chill was said to drift through the brewery, along with sightings of the ghost of Annie often seen standing in the spot where she was found.
Tell Us Your Ghost Story
Whether it's far away or in your own area, there are many strange places all over the globe, where goblins and ghouls, ghosts and spectres are rumoured to be seen and heard. Luckily for us at Essential Travel, our most frightening thing in our office is the fear of running out of milk for our 'cuppas', but none of us have spent the night in fear so far... Have you had a hair-raising experience? Perhaps a tap switching on without warning in your hotel room for instance? Tell us your very own story in the comments below.
more blog posts