German ramblers get naked
By: Guest Travel Writer
Published: 30 September 2009
Tags: bizarre
Germany has always been comfortable with nakedness. Naturists have their own nudist beaches, campsites, an all naked hotel (Hotel Rosengarten in the Black Forest) and even a plane they can catch in the buff from eastern Germany to Baltic resort Usedom.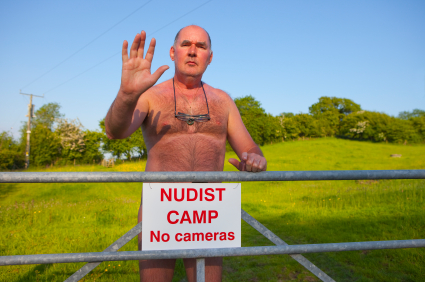 So, its no surprise that ramblers finally have their chance to strip off. An 11-mile route in the Harz Mountains, already popular with naked walkers, has been declared a naturist trail and will officially be opened in spring by nearby campsite owner Heinz Ludwig.
If you're heading that way and would rather avoid coming across someone in nothing but their birthday suit and a pair of hiking boots, look out for the signs on the edge of the trail: "If you don't want to see people with nothing on then you should refrain from moving on." A sound warning.
more blog posts