Five Amazing Easter Holiday Destinations
For some, celebrating Easter means hunting for eggs in the garden with the kids. For others, it involves becoming a kid again and eating as much chocolate as humanly possible. If you're interested in getting away this year, we've compiled a list of top-class destinations for an extra-special long weekend. With old favourites like the Vatican and some lesser known gems like the Easter Parade in New York, it is guaranteed to be a memorable Easter.
Pilgrimage to Jerusalem, Israel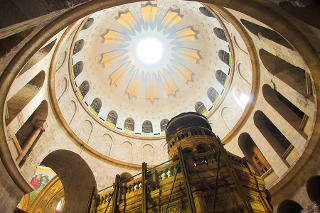 It doesn't get closer to the core meaning of Easter than a visit to Jerusalem. For a day of deep reflection, attend a service at the Church of Sepulchre and follow it up with a stroll along the Hill of Calvary - the actual place where Jesus was believed to have been crucified and buried. The services and ceremonies going on over the weekend will make it a special trip for Christians and those merely interested in history and religion.
Easter Parade in New York, USA
Easter in the Big Apple means marching in the fashion parade down New York's fashionable Fifth Avenue. Paraders are encouraged to wear extravagant bonnets and wild outfits in celebration of the eccentricities and styles of the past. Who needs a catwalk when you have an entire, famous avenue?
Semana Santa in Seville, Spain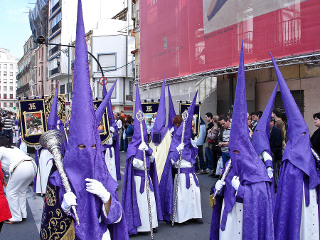 Seville hosts one of the oldest Easter events in Europe. Thousands of visitors line the streets and cheer as the 'costaleros' (bearers) carry their floats through town. Each float is decked out with fantastic works of art work depicting the events that gave birth to Easter. It is a great honour to construct and carry these floats; people and their families are extremely proud to be part of the procession. The party goes on for a whole week too - the Spanish know how to throw a festival.
Byron Bay Blues Festival, Australia
The Byron Bay Blues and Roots Festival is Australia's music extravaganza. Held just outside the beautiful seaside town, at the Tyagarah Tea Tree Farm, the festival offers five days of music, partying, sunshine and mischief. The lineup this year includes Bob Dylan, Xavier Rudd and Ben Harper - as if you needed a bigger excuse to head Down Under for an autumn Easter? www.bluesfest.com.au
Easter Mass at the Vatican City
No Easter travel list would be complete without mention of mass at St. Peter's Square. The Vatican has a week of liturgical events beginning on Sunday 17 April and culminating in the Apolistic blessing on the 24th. There are also plenty of smaller Easter services throughout the Italian capital if you prefer a more intimate setting.
more blog posts