The Expert Guide to UK Holiday Parks
Summer is upon us and people across the UK are excited about weekend getaways and well-deserved holidays. Essential Travel chats to Darren Kingman from FindParks, who explains why holiday parks are the best way to enjoy a relaxing break from real life.

Darren is a firm believer that holidays should be relaxing and better than what you can do at home. Working in the online industry, Darren is a content producer and digital marketer who envisions being able to travel and work simultaneously for the rest of his career. With business becoming more mobile and universal, the boundaries are further than ever before and Darren aims to take full advantage of that.
Essential Travel: What exactly is a traditional holiday park?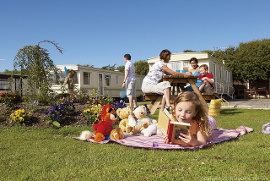 Darren: The idea of a holiday park is that you'll simply be able to go to one destination and have everything you could possibly need surrounding you. That includes accommodation, restaurants, shops, entertainment, activities and normally a beautiful beach not too far away. This idea hasn't changed over the years, but major operators have of course improved on the core elements and included things like Starbucks, celebrity shows and massive water parks. All the stuff we as a nation love!
Essential Travel: How long do people usually stay at a holiday park for? What's the shortest and longest time one can stay there?
Darren: Most people tend to spend around 4 hours travelling to their holiday park, normally by car. I think this gives people the sense that they don't exactly need to spend 2 weeks there, whereas they might if they went to go somewhere like America and Asia. Most families stay for 7 nights, but people can stay from anywhere between 3 and 14 nights. That's how most of the big operators work, but smaller holiday parks will be happy for you to spend the entire Summer down there, if you're lucky enough to have the time that is.
Essential Travel: What are the benefits of staying at a holiday park compared to other accommodation establishments, like a B&B for example?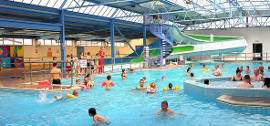 Darren: The sheer amount of activities is the major drawcard. At a B&B or hotel you pretty much get a bed, a meal and maybe access to a pool. At a holiday park there is an abundance of shows, sporting activities, a range of restaurants and shops, and most importantly, a space of your own. Most hotel rooms are quite uniform but holiday parks at least attempt to make the accommodation feel homely. You can also cook your own meals when you feel like it, something that you simply can't do at other types of accommodation.
Essential Travel: What are the most popular locations?
Darren: Devon! The area has won numerous tourism awards, namely for their businesses and some have blue-flag beaches, so people do tend to have that area in mind when they are searching. The south-west in general is very popular for these types of outdoor, getaway-type holidays. The Lake District is another area that attracts a lot of attention, unsurprisingly.
Essential Travel: Are there any essential items people should take with them for their time at a holiday park?
Darren: If you have a child - a bucket and spade! Holiday parks are mainly designed with the family in mind, so just make sure that you have all the essentials for the little ones to enjoy themselves. A good book (or Kindle) will probably be your best friend for some of the time too.
Essential Travel: What type of facilities do most holiday parks offer?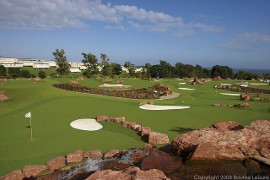 Darren: All your basics are covered, so you'll get electricity and water as a minimum. Some will also have things like Wi-Fi, Sky TV and a laundrette. Activities are the holiday parks speciality but they do differ, depending on what the family are really looking for. Some have a spa for example, but others will concentrate on a more minimal approach, with a more relaxed way of life.
Essential Travel: What is your favourite holiday park and why?
Darren: This is where I get biased. Haven is my favourite operator, and based on the experience I have had there previously they win my vote. My girlfriend and I stayed with two friends who have a little one of their own, and we couldn't believe the amount of activities on offer at Devon Cliffs - one of their most popular parks. Entertainment was great and the restaurants are all places where most people will feel comfortable. The beaches were brilliant as well and made for a great week away.
Essential Travel: Thank you so much for your time, I'm looking forward to my next stay at a holiday park!
Darren: You're very welcome.
more blog posts