Top Fashion Capitals Of The World
By: Guest Travel Writer
Published: 09 September 2011
Tags: culture
London has finally overtaken New York as the most fashionable capital in the world. The latest results from Global Language Monitor's much anticipated survey, which tracks online conversations about fashion, puts London first (three places up from last year) - ahead of New York and Paris. With a host of Winter Fashion Weeks coming up, now is the perfect time to hop on a jet and see for yourself why we are the best in the world.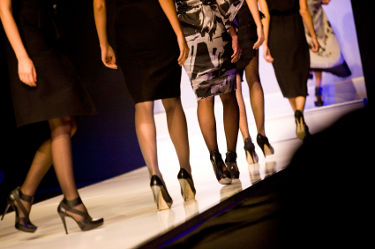 4. Milan
Elegance is one of the elements that defines Italians, and it is no surprise that Milan features on this prestigious list of fashion capitals. If you thought that sitting in the front row of Milan Fashion Week required you to be stylish, think again. It's the local men and women who use the streets of Milan as a fashion ramp and they set an extremely high standard - without any bright lights or two fingered clapping. Although Milan Fashion Week (20-27 September) is one of those invitation-only events, it can be accessed by taking a visit to the Milan Fashion Centre (5 Via Gattamelata), where you can feel part of the stylish Milan fashion parade. Make your way to the Via Della Spiga, with a delicious Dulce de Leche Ice Cream and merely watch fashionistas pass you by.
3. Paris
The front row of Paris Fashion Week is laden with style icons and fashion gurus, which may be a bit intimidating to newcomers. Paris' iconic fashion scene is synonymous with big brands such as Chloe and Chanel, both with headquarters in the City of Love, each with their own effortless style and sophistication. The Musee Galliera, also known as the Paris Fashion Museum, is definitely worth a visit if you cannot attend the 27 September - 5 October Paris Fashion Week.
2. New York
New York comes in second place, handing over its title as Fashion Capital for some time. The 3 Ts : Tanned, Trendy and Tacky capture the front row ambience at New York Fashion Week. For those of you who missed Fashion's Big Night Out and cannot attend the New York Fashion Week (8-15 September), it is worth your while to visit the Fashion Institute of Technology Museum. The museum aims to collect, conserve, document, exhibit, and interpret fashion. Do not forget to make your way to the opulent Costume Institute at the Metropolitan Museum of Art.
1. London
London is home to an eclectic fashion base, from the birth of the punk movement to the heights of hauteur couture and its beautiful, elegant and sometimes shocking incarnations - from designers like the late Alexander McQueen and Vivienne Westwood. Coupled with the rise of our very own global fashion icon Kate Middleton, who has redefined royal chic, you can see why London is dominating the global fashion scene.
If you have a burning desire to take a closer look at Kate's wedding day look, Buckingham Palace is holding a public exhibition of her Sarah Burton gown until the 3rd of October. For those of you who are not lucky enough to attend London Fashion Week (16-21 September), rather catch the High Street Fashion Week on Oxford Street which is open to the public from the 5 -11 September. With Oxford Street being one of the fashion hubs of London, this week-long event gives you the opportunity to win fantastic prizes, sit in on designer lectures, become a secret shopper and finally savour the feeling of being a fashionista on a high street without having to pay thousands for a ticket.
more blog posts