Nepal is an incredible country, offering visitors the opportunity to explore a uniquely different world. You're certain to bring back some amazing memories - from visits to ancient temples to trekking in the Himalayas and experiencing the life of traditional Sherpa families. Here are a few ways to spend your time when travelling to Nepal.
Climb the Himalayas and stay with a Sherpa family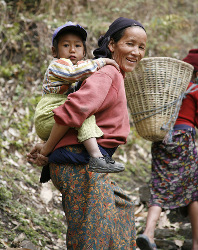 For a truly breathtaking and unforgettable experience in Nepal you could tackle the Himalayas. You'll see remarkable wildlife, enjoy stunning views and create memories that will stay with you forever.
Make your trip to Nepal extra special by spending some time with a traditional Sherpa family. The Sherpas are the original inhabitants of Nepal's side of the Himalayas and are famous for their mountaineering skills. You can trek with them and learn all about their culture during your visit.
Do volunteer work in the local community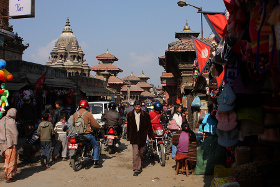 One way of experiencing the culture of Nepalese people is to volunteer in the local community. You can get involved in a variety of projects and really make a difference during your stay. Depending on your skills and experience you could take part in health work, orphanage work or teach English to the locals. You could also get involved with agricultural projects, forestry work and construction tasks. Anything you do will undoubtedly enrich your stay and, of course, be very much appreciated by the people of Nepal.
Go trekking in Chitwan National Park
Go in search of indigenous animals with a trek in Chitwan National Park, where you can spend a couple of days looking for rhinos, deer, elephants and tigers. This is your chance to see some of the planet's most incredible wildlife in their natural habitat. If you don't fancy a full trek through the jungle you can take an elephant safari.
Visit Nepal's famous temples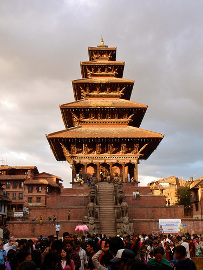 Nepal is full of stunning architecture - its historic temples being a notable example. The Kathmandu Valley boasts seven UNESCO World Heritage Sites housing the country's most iconic temples, as well as many ancient landmarks. Go to Bhaktapur and marvel at the Nyatapola Temple on Taumadhi Tole and visit the Pashputinath Temple in Kathmandu, Nepal's most important Hindu temple.
Patan is another must see. It is thought to have more temples per square metre than either Bhaktapur or Kathmandu. The structures seem all the more impressive when you understand the history and human effort behind them.
A visit to Nepal gives you the opportunity to enjoy some unique experiences and activities. If you are inspired to make the trip, and would like to work while you're there, you can visit Projects-Abroad.co.uk to find out more. Whether you would like to volunteer in Nepal or want to look into further options, there is plenty on offer and it will certainly be an adventure you'll never forget.
more blog posts