Cowes Week Sailing Regatta 2011
Sailing enthusiasts gather near the Isle of Wight for the annual Cowes Week Sailing Regatta in August - one of the longest running regattas in the world. Last year's event attracted 100 000 spectators, all keen to watch 8500 sailors take part in 40 races that pit their wits and strength against the testy waters of the Solent Strait (the strait between the mainland and the Isle of Wight).
This year's event takes place from the 6th to the 13th of August and promises a week of sailing highlights that won't disappoint. Here's what the schedule looks like: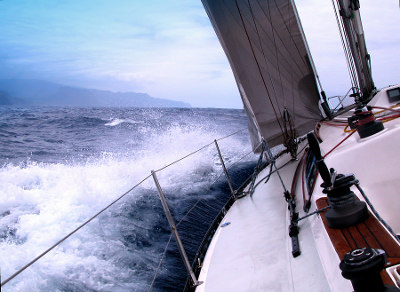 Friday
The week kicks off with shore-side entertainment for the crowds from talented local and national bands like Status Quo and The Manfreds. For more information about the line-up, visit rockinthedock.co.uk
Saturday
The RAF's acrobatic display team, the Red Arrows, will be painting the sky in primary colours during a twenty minute display over the docks. For more information about the Red Arrows, visit raf.mod.uk/reds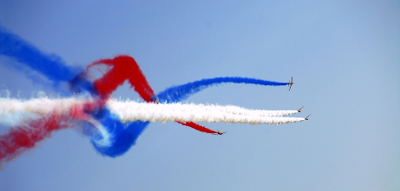 Sunday
Sunday is Family Day with events like model boat racing, stargazing and cheap beginners sailing lessons for children and adults alike.
Monday
The Extreme Sailing Series is to sailing what Formula One is to driving - the best sailors pushing their yachts to the limits. If you want to see a sail boat do a water wheelie don't miss this event.
Tuesday
On Tuesday, it literally rains men on Ladies Day. The presentation of the 'Ladies Day' trophy - awarded for outstanding contribution to sailing - is followed by the Black Knights Parachute Team.
Wednesday
The Artemis Challenge attracts a diverse mix of celebs - this years guests of honour include the recently married Zara Phillips and actor Ewan McGregor. Top of the line IMOCA 60 yachts - the Rolls Royces of the sea - race around the Isle of Wight for charity.
Thursday
The infamous Mount Gay Red Cap Party is going down at Shepards Warf Marina. Sailors have a well earned reputation for their, shall we say, merry ways - Red Cap is the perfect place to be corrupted mingle and hobnob with the boatset.
Friday
Friday promises to be one of the event's most novel and exciting days, complete with the famous Fireworks Display and the world's first Sail-In Cinema. The 'cinema', proudly brought to the public by Talisker's whiskey, will be screening the epic sailing film, Master and Commander: The Far Side of the World at 7pm. The movie will be followed by the famous Cowes traditional fireworks display, which is sure to take your breath away.
Saturday
Enjoy an assortment of great live music acts throughout the day at both Cowes Parade and Yacht Haven, and enjoy the opportunity to go aboard the Gipsy Moth IV and have a look around this iconic boat, moored off Trinity Landing.
For more information on Cowes Week visit their site at aamcowesweek.co.uk.
more blog posts