Cornish beach under the hammer
By: Guest Travel Writer
Published: 18 June 2009
Tags: news
Daydreaming about large sums of cash spectacularly dropping into my lap is pretty common, but never have I been more wishful for a serious cash fall, specifically £50,000.
This (not wholly unreasonable) sum is the guide price for Upton Towans - a Cornish beach (popular with surfers) that stretches more than 70 acres along Gwithian sands. Think a deep blue sea lapping onto golden sand, five acres of lovely, rugged dunes and a gorgeous coast line view...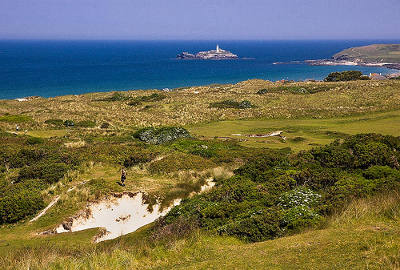 Thinking about it, I'd need far more than the 50K guide price. The auction house, Colliers CRE, have already received telephone bids ahead of the auction day on July 13, punters clearly keen on owning not only a holiday home, but a holiday destination.
Director of auctions at the company, Richard Argles, said they haven't had a beach on sale in 10 years... if that's the average wait time for beaches to come onto the market, it's time to start filling the piggy bank!
more blog posts