Our Top 4 Coolest Travel Websites
By: Clayton Truscott
Published: 21 June 2010
Tags: technology
There was happiness in the Essential Travel office this past Friday morning. In fact, at one point blue cartoon birds flew in through the windows and fluttered around while everyone did a choreographed dance to 'Oh What a Beautiful Morning'. And all this joy was due to us winning the Travel Mole award for Best Travel Add-On Site. Yay!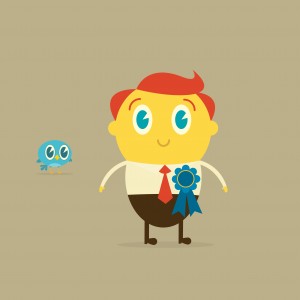 So, in the spirit of award-giving-ness, we've decided to make up our own awards and hand them out to five travel websites we feel deserve a couple of your clicks. So, without any further ado...drumroll please...the winners are:
Coolest Hotel Website - michelbergerhotel.com
What a site...With hand-drawn, cyper-tech-like graphics, the coolest soundtrack and a kooky sense of humour, this website for a Berlin luxury hotel completely amazes and goes beyond what you'd expect. It's weird and offbeat in places but it's got our vote for sheer coolness. Check it out, if only for the experience.
Most Beautiful Travel Pics - stuckincustoms.com
We chose this site for some of the most breathtaking travel photography we've ever lusted over. It literally makes you want to jet off across the globe armed with only a camera. The pics have obviously undergone some major digital plastic surgery (a process called HDR photography), but they still make for great, and in some cases magical, viewing. Enjoy.
Juiciest Gossip - pprune.org
Okay, so this one is here because it makes for very entertaining reading. It's basically a forum for flight crews to dish the dirt on passengers, other crew members or just to vent. And the whole thing is anonymous, so people REALLY start telling it like it is. Oh, BTW, passengers are called self-loading freight... how mean!
Best Humanitarian Website - i-to-i.com
The world being what it is, it's in dire need of some more love. So let's spread it and spread it thick. This website does that by offering great volunteer programmes for anyone. And all you need is two to 12 weeks free to help kids, help build houses, teach, care for wildlife, or even intern in some of the most exotic locations in the world. It's really a mini-vacation to do some major good.
more blog posts