Win A CARES Child Safety Harness!
By: Clayton Truscott
Published: 05 October 2011
Tags: competitions
Flying with a baby is not for the faint -hearted. First time parents are always googley-eyed, frantically trying to mitigate an already difficult flying situation. It is our belief that thinking ahead is the best way to ensure a smooth flight with your baby. And as we are always thinking ahead, Essential Travel is giving away a CARES Child Safety Harness.
Aeroplane safety belts are fine for grown-ups, but kids, with their tiny frames are often left rattling in their seats. The Safety Harness offers all the support your child needs while flying.
Features of the CARES Child Safety
Valued at £80
Civil Aviation Authority approved safety product
Comfortable and stress free alternative to airplane seatbelts that do not support smaller frames
How do you enter?
All you need to do is head over to our Facebook Page and leave a comment on the image below:
Tell us why little Jimmy thought Mummy needed a mo-hawk?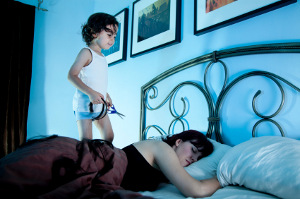 Closing Date: 25, October 2011!
May The Best Comment Win!
Alternatively you can use the comment box below to enter:
more blog posts