Eco-series: Camp In My Garden
By: Gugulethu Hlekwayo
Published: 25 November 2011
Tags: environmental
Being environmentally aware often goes hand in hand with a general appreciation of the environment. Unfortunately the demands of modern living mean that most of us hardly ever get to indulge in the favoured form of accommodation for the nature lover - camping. Even less so for the traveller. Between the Ritz and Premier Inn the average traveller spends a lifetime in concrete boxes looking out at even more concrete. Campinmygarden.com offers something different - grass to sleep on and the fresh smell of (real) flowers before breakfast.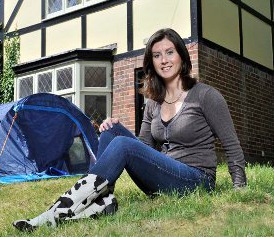 Victoria Webbon, founder of the Camp In My Garden website and community, describes the concept as a crowd-sourced platform for advertising private gardens to use as micro-campsites. Garden owners advertise their private gardens (for free) to travellers who can pick from a wide range of locations and extra's - at really low prices. Extra's can include meal options, transport, pool use and in one special case - access to an outdoor cinema!
The site currently has over 400 garden campsites (most of them in the UK) with reviews from campers to help you find the perfect garden for your stay. The fancy glamper (glamour camper) can bring along all their creature comforts, while the more natural camper can enjoy the joys of living with the bare necessities. If you have a garden to share, large or small, Camp In My Garden is a great way to make a bit of extra money.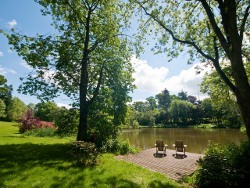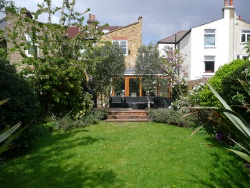 For more information visit www.campinmygarden.com
more blog posts