Summer Camps Any Kid will Love: CampExperts.com Interview
In this month's Essential Travel Magazine, we counted down the Top 10 Summer Camps in the UK for a number of categories – horse riding, adventure, drama, science and more. For parents new to the concept of summer camps or those who aren't sure what they really entail, we spoke to Carrie Fleming from campexperts.co.uk.
Campexperts.co.uk is the UK's only free advisory service for parents wanting to find the best summer camp for their children. They represent more than 950 summer camps and teen programs world-wide, and work with parents and children on an individual basis – ensuring that the overall experience is wonderful for everyone.
Essential Travel: What are the benefits of summer camps for children? Do the kids enjoy them and what kind of impact do the camps have on their holidays? Do many children go back each year?
Carrie: I wouldn't be in this business if I didn't know the kids enjoyed the experience! Most absolutely love it and many campers return year after year. Summer camps have a global appeal as all parents want the same things that a great camp delivers – fun, improved skills whether they be artistic, sporting or academic, independence and a stronger sense of self as well as improved social skills.
Summer camp can be an empowering experience for young people. They learn to be more extroverted and interested in doing new things without their parents or school friends. It can be liberating for children to be separated from their regular set. It is a chance to start anew and be themselves. They learn how to live with strangers and how to deal with social challenges on their own. All of these are essential skills for children and teens to develop in order to grow into mature, well adjusted adults. And in today's world of instant electronic communication they will make and keep lifelong friends.
Summer camp can be as short as a week or as long as seven so its easy to fit it into virtually any family's schedule.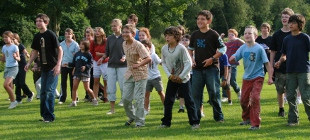 Essential Travel: What kind of summer camp would you recommend for a first timer?
Carrie: A child's first time away is a very important experience. Choosing the right camp is incredibly important. However, there is no "right" prescription. What is right for one child may be completely wrong for his or her best friend. The best way is to talk to an expert who knows a huge range of programmes and can help guide you to the programme that works for the specific child and the family.
Essential Travel: Are all summer camps very expensive?
Carrie: Summer camps can vary hugely in price. Day camps are by their nature the cheapest. Overnight camps vary in price according to the facilities they offer, the programmes being run and the staff to camper ratio etc.
Essential Travel: Do the camps cater for all kinds of children?
Carrie: Most camps will take a wide range of children. Some programmes are for the academically gifted, others for those requiring summer study. These days, most camps are highly knowledgeable about allergies and able to cope with almost all. Some programmes can take children with disabilities or special needs.
Essential Travel: What opportunities are out there for kids from the UK to go to a summer camp abroad?

Carrie: There is a huge range of opportunities abroad for UK children. On our doorstep, there are English language adventure camps in Europe, some of which also offer language programmes. There are also full immersion language camps, many with sporting options simply not easily available here at a UK camp, such as mountain climbing or watersports in warm water!
In the USA, where summer camping began, there is a huge range of programmes ranging from traditional summer camps to specialised programmes in the arts, drama, music, sports and even computing. There are academic enrichment programmes with the chance for tweens and teens to explore career interests as varied as forensic medicine to veterinary science.
For teens, there are global programmes offering the chance to visit new places as part of a teen tour, to embark on a community service project and/or build leadership skills.
One of the issues many UK parents worry most about is how to get their kids to an overseas camp. Most programmes will meet children at the airport/train station and return them to it, checking your child in with the airline.
Essential Travel: How safe are summer camps?
Carrie: Summer camps are usually very safe. Each camp will have to meet the regulatory laws of the country in which it operates. Here in the UK for example all staff have to be CRB checked. When looking into a camp, check that it has been approved by the country specific licensing body such as the Adventures Activities Licensing Authority (part of the Health & Safety Executive) and BAPA (British Activity Providers Association) in the UK. Some UK camps are also visited by OFSTED (official body for inspecting schools). Most camps will also have a health professional on staff.
Essential Travel: Tell us something about summer camps that most people don't know.
Carrie: The thing that most surprises people in the UK are that summer camps have been around for a very long time – people tend to think of them as something that is relatively recent, post WWII phenomena. In truth, they are over 150 years old. The very first known summer camp was in 1861 when the headmaster of a school in New York took a group of his students and his wife on a 2 week camping trip. As a result in America, many campers are the 4th or 5th generation of their family to attend the same camp.
Essential Travel: Thank you so much for your time! All the best!
Carrie: You're very welcome.
more blog posts