Should Air Passenger Duty Be Scrapped?
By: Clayton Truscott
Published: 17 November 2011
Tags: travel
Four of the biggest airlines in the UK have joined voices to sing out against the ever increasing Air Passenger Duty fee that is added to flights departing from the UK. The tax was originally introduced in '94 to reduce greenhouse gas emission - a kind of monetary penance for polluting the atmosphere. The total cost is based on the distance you are flying, versus the size of the aircraft.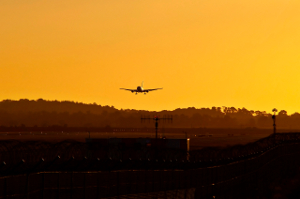 The airlines (Ryanair, Easyjet, Virgin and British Airways) are arguing that the APD is potentially hurting tourism in the UK. In light of one of the biggest years for travel to London ever, this point is being taken seriously across social networks - twitter feeds have been going bananas with updates about it. With the EU Emissions Trading Scheme introducing an emissions tax from January, the growing concern is that travellers will be taxed twice.
The Band Wagon
How many times have you looked at the price of an air ticket online and seen it double when it comes time to paying for it?
It's all fair and well for airlines to complain about increased tax and passengers getting penalised for what is essentially the entire world's problem, but it's also a case of the pot calling the kettle black. Airlines add additional charges for sport's gear, food, in flight entertainment, insurance, fuel surcharge. And while a lot of the time the additional charges are necessary for the business to run efficiently, they all add up.
What Say You?
What do you think of the APD charges, in light of another increase?
1. Scrap APD - our tickets are enough as it is!
2. Greenhouse gas emission is also our responsibility - maybe it's not such a bad thing, but the price cannot be increased again.
3. Scrap all additional charges or soon we won't be able to fly
more blog posts