757 Retires In A Retro Blaze Of Glory
Back in the 1980's, when East Enders and Black Adder first aired, Cindy Lauper and Wham! were huge and piano neck ties were worn, the Boeing 757 was British Airways airplane of choice.
But times have changed and BA are about to follow suit. At the end of October the Boeing 757 will be retired from service and replaced by the new Boeing 777-300ER. To commemorate its 27 years of excellent service, one of the remaining three 757's in service has been repainted in the original 80's livery. So, for one last month you can see the 757 jet across the UK skyline in all its retro glory.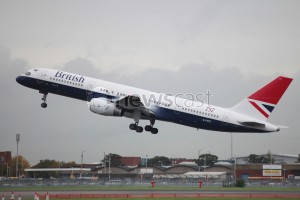 Most of the original fleet of 757's were named after British Castles, illustrating their worth as a British icon. In keeping with the tradition, the retro plane has been dubbed 'Stokesay Castle'.
These trusted airplanes broke boundaries for BA years ago, allowing pilots to land in foggy conditions that grounded other airlines from completing domestic flights. The new 777-300ER promises to fly the airline into the 21st century by breaking into new territory again.
On Saturday, 30th of October, the remaining 757's will make their final decent. Bravo!
more blog posts