2013 Wimbledon Championships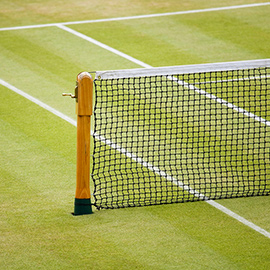 For two weeks every year, televisions around the world echo the sounds of Wimbledon - each ball bounce, player's shriek and spectators' applaud. If you're lucky enough to be one of the 15,000 spectators at Centre Court for the final, you're the envy of every tennis enthusiast, from pro players to captivated housewives. But what's so special about this tournament? Besides the fact that it has been happening for the last 136 years, is the only championship to be played on grass and is famous for its strictly white attire, it's also grown to be a British institution, and a starred must-do on many travellers' wish list. Here's Wimbledon in a nutshell.
Wimbledon Infographic
Want to play some tennis while you are enjoying your holiday? Have a look at our comprehensive sports insurance.
Copy the embed code to display this Infographic on your website:
more blog posts