Newcastle Airport Parking
5
Newcastle Parking Options
Essential Travel offer you the cheapest Newcastle Airport parking prices available with our price guarantee. Not only can you compare car park prices to find the best deals, we also provide genuine feedback from customers who have previously parked at Newcastle Airport. The handy airport map also allows you to make the best decision on what car park is best for you. And don't forget our guides to the most recommended Newcastle car parks and our directions page with maps and satnav post codes.
Convenience
For the most convenient airport car park available look no further than the official on airport meet and greet option which is located on the actual airport itself. Simply roll up to the drop off point by the terminal building and leave your car with one of the parking representatives while you grab your luggage and hand over the keys. That being said, most of the car parks for Newcastle Airport are located so close by that transfers run on demand throughout the day so you'll be at the terminal in minutes.
Savings
If it's savings you're after look no further than the Newcastle Airparks Saver car park which offers discounted parking from one of the leading parking brands. Expect significant savings but remember that bookings can't be cancelled or amended in any way! Alternatively try the Park and Fly car park just off the airport grounds which offers competitive pricing. Remember pricing can be determined in your length of stay and prices change regularly based on demand so get a quote as soon as you can while prices might be lower. To get live prices simply get a quote and see the kind of parking savings you could be making.
Safety and Standards
All car parks sold at Newcastle Airport by Essential Travel must pass certain safety standards to ensure our customer's cars and protected and well looked after during the entirety of their stay. Most car parks are Park Mark accredited and those that are not have to pass our own satisfaction ratings. Not only that but we keep a keen eye on our customer's reviews of Newcastle car parks to ensure satisfaction. We want your airport parking experience to go as smoothly as possible every time you book with us.
Newcastle Airport Services
Cant find the car park you're looking for?
We no longer sell the car parks listed below, but don't worry we've got plenty of great alternatives! Simply get a quote and we'll show you all the car parks available for you to choose.
Newcastle Airport Parking Reviews
Newcastle Airport airport parking has been rated 93 out of 100 from 2983 customer reviews.
Car park: Park and Fly
Miss Simpson said "Easy to use, speedy transfer and pick up and good price."

Location
Transfers
Staff
Service
Will use again?
Car park: Park and Fly
Mr Hindle scored the car park but didn't leave a comment.

Location
Transfers
Staff
Service
Will use again?
Car park: On Airport - Non Flex
Mr Swinnerton said "Quick & easy!"

Location
Transfers
Staff
Service
Will use again?
Find out more about our reviews system.
Compare the location of Newcastle Airport's car parks on the map below.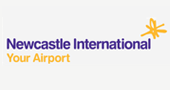 Newcastle Airport Address:
Newcastle International Airport
Woolsington
Newcastle upon Tyne
NE13 8BZ
Sat Nav:
55.03705500000002,
-1.69533812158204
Newcastle Airport Post Code:
NE13 8BZ
Click on the blue

markers to access full car park information
Your Parking, Our Expertise
Find the right car park for your needs with Essential Travel's Expert Tips:
No.1
5 reasons to pre-book

Save on the turn up rate
Choose from multiple car parks
Guaranteed best prices
Reserve your space during busy times
Avoid hassle on the day
find out more →
No.2
3 ways to park

Meet & Greet - The easiest way
Park & Ride - The cheapest way
On Airport - The convenient way
find out more →
No.3
Parking prices explained

To ensure you get the lowest prices available you need to:
pre-book early
avoid travelling during busy periods
go away for more than 1 week
find out more →
The small print: Well there isn't any. The price we quote you is the price you will pay. When you book with us there are No hidden fees!
A Quote for a Quote
Words to inspire worry-free travel