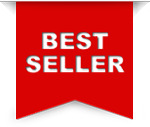 The Superior policy is your fully comprehensive travel insurance policy and is our best seller.
A Superior policy covers you for everything listed in our policies to the highest amounts, all with the lowest excesses. It includes cover for carrier failure and loss of hotel facilities which are unavailable on any of our other policies.
Please note: This cover level is not available on Backpacker policies.
Superior Cover (per person)
Benefit
Limit
Excess
Emergency medical and other expenses
including emergency assistance services
up to £10,000,000
£75
Personal liability
up to £2,000,000
£75
Legal assistance and expenses
up to £25,000
£75
Missed departure
up to £1,000
£75
Personal accident
• loss of limbs or sight (aged 64 and under)
• permanent total disablement (aged 64 and under)
• death benefit (under 16)
• death benefit (aged 16-64)
• death benefit (over 64)
Max benefit £30,000
£30,000
£30,000

£4,000
£30,000
£4,000
nil
Hospital benefit
£60 per day up to £1,200
nil
Hijack
£100 per day up to £1,000
nil
Mugging
£100 per day up to £1,000
nil
Kennel/cattery fees
£20 excess up to £200
nil
Cancellation or curtailment
up to £5,000
£75 (£10 loss of deposit)
Baggage and personal effects
• single item limit
• valuables
• passport
• delayed baggage
up to £2,000
£300
£300
up to £350
up to £200 (£50/24hours)
£75
Personal money
• cash limit
• cash (aged under 16)
up to £400
£250
£100
£75
Choose from these Extras to tailor your travel insurance
| Benefit | Limit | Excess |
| --- | --- | --- |
| Golf Equipment | up to £1,000 | |
| Golf Equipment Hire | £20 per day up to £200 | £75 |
| Green Fees | £75 per day up to £300 | £75 |
Benefit
Limit
Excess
Ski equipment
• owned
• hired
• single item limit

up to £750
up to £500
£250
£75
Ski hire
£30 per day up to £510
nil
Ski pack
£300 lift pass up to £600
nil
Piste closure
£50 per day up to £500
nil
Benefit
Limit
Excess
Equipment
• single article limit
£750
£500
£75
Benefit
Limit
Excess
Extended Baggage
• single article limit
valuables
£3,500
£750
£700
£75
Missed Shore
• per trip
£500
£50
nil
Confinement
• per day
£600
£100
nil
Excursions
£500
£75
| Benefit | Limit | Excess |
| --- | --- | --- |
| Rings (per person) | £250 | £75 |
| Gifts (per couple) | £1,000 | £75 |
| Attire (per person) | £1,500 | £75 |
| Photographs | £750 | £75 |
| Benefit | Limit | Excess |
| --- | --- | --- |
| Extended Cancellation | £5,000 | £75 |
| Extended Delayed Departure | £200 | £75 |
| Extended Missed Departure | £1,000 | £75 |
| Accommodation | £5,000 | £75 |