India is a beautiful, life-affirming country, home to one-sixth of the world's population. It is a melting pot of cultures, religions and ethnicities, where ancient temples nestle between modern, high-rise office blocks. You could spend a lifetime exploring this vast country and only scratch the surface. Whatever your travel plans, ensure you book comprehensive travel insurance.
Essential Travel insurance can cover your trip to India with:
Cancellation cover - up to £5,000
Medical Emergency Expenses - up to £10million
Personal Accident - up to £30,000
Personal Possessions - up to £2,000
Hospital Benefit - up to £1,200
100+ sports and activities covered as standard
For many, a trip to India is going to be a once in a lifetime opportunity that will create memories that stay with you forever. However, flights to a destination like India are unlikely to come cheap, and may be a good enough reason alone, to buy travel insurance. Our travel Insurance can ensure that you are covered should you have to cancel or curtail your trip; it will also cover the loss, theft or damage to personal possessions and provide emergency medical treatment and repatriation should you need it.
Missed or delayed departures
On selected policies you can claim up to £1,000 per person if you miss your train, ferry or flight due to circumstances beyond your control, such as industrial action, adverse weather conditions and closure of airspace.
Cancellation and curtailment
The cost of flights alone is often a good enough reason to buy travel insurance. If you are forced to cancel your trip before it even begins or stop it short for reasons beyond your control, our travel insurance can help you recover the costs for unused travel, accommodation and other pre-paid expenses and arrangements.
Cover for baggage and belongings
No matter where you travel, you are always at risk of losing, damaging or having your baggage and belongings stolen and a holiday to India is no different. With our holiday insurance for India you can cover your baggage and belongings for up to £2,000.
Sports and hazardous activities
India is an incredible country to visit and although sports may not be at the top of the list for a holiday to India there are some incredible experiences to discover. Elephant riding, safari, trekking are some of the activities that await, all of which can be covered by our hazardous activities and sports insurance.
For a full breakdown of cover, please refer to our Policy Wording Booklet.
You may be interested in this magazine article..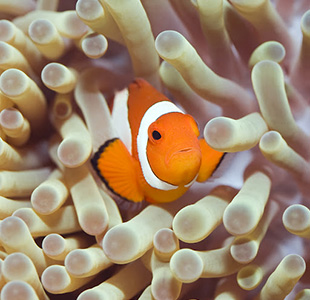 Volunteer work is a great way to give back. If you really want to make your time away count - and not just for yourself, then volunteering may be the way to go. Read More