Hand Luggage Only Travel Insurance
By: Nina Montgomery
Posted: 08 November 2013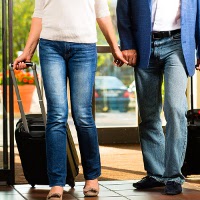 These days there are so many hidden costs when travelling. With ever increasing costs, the prices of travelling abroad are not as transparent as they initially seem. Airlines are starting to charge customers for handling baggage on flights more frequently, leading to an increase in Brits travelling with hand luggage only to save money.
Our Solution
Essential Travel have recognised the increasing costs of travelling with hold luggage and the changing trend in travellers behaviour to avoid these costs.
If you're travelling with hand luggage only, you can Save 10% on the price of your travel insurance policy. Since September 2012 we have provided our customers with a hand luggage only discount. This policy will hopefully help ease the load and save travellers some extra money for those who are willing and planning to travel hold baggage free.
Benefits of travelling with hand luggage only
Saves money on the cost of your travel insurance with our exclusive policy
Saves money by avoiding costs to check-in hold baggage
Avoids risk of lost baggage on your trip
Saves time checking in and departing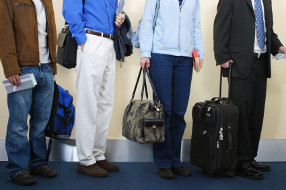 The average travel insurance claim for a customer with hand luggage only is lower than claims with a hold bag as there's an obvious lower risk of losing their luggage. This means there's less risk on our travel insurance policies as claims for lost baggage are less likely.
Policy Features
| Cover Level | Medical Cover | Cancellation Cover | Baggage Cover |
| --- | --- | --- | --- |
| Superior | £10,000,000 | £5,000 | £2,000 |
| Essential Plus | £5,000,000 | £2,500 | £1,500 |
| Essential | £5,000,000 | £2,500 | £0 |
| Standard | £2,500,000 | £0 | £0 |
Experts' Top Tip - Pack carefully and only take the essentials!
Make sure your liquids are under 100ml, take e-readers instead of heavy, space consuming books and use compression bags to squeeze clothes in to a tight, organised space.