Three Easy Ways To Save On Your Holiday Insurance
By: Nina Montgomery
Posted: 20 May 2013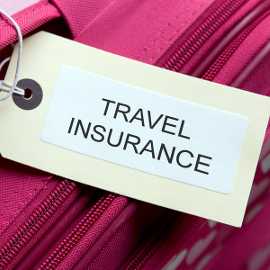 If you're jetting off for a well earned break, whatever you do, don't travel unprotected! Nobody likes to think about what could go wrong whilst on holiday, but the financial risk of overseas medical costs and replacing lost luggage just isn't worth it. Here's a couple of ways you could cut the cost of your insurance premium.
Buy An Annual Multi-Trip Travel Insurance Policy
If you know you're going away on more than one trip over the next 12 months, an annual multi-trip insurance policy can work out cheaper than purchasing several individual policies. It also means that you can hop on a plane at the drop of a hat for a weekend break without having to worry about getting another policy or travelling uncovered.
Buy Your Travel Insurance At The Right Time
A common mistake is leaving travel insurance until the last minute. The best time to purchase your policy is as soon as you have booked and paid for your holiday. By doing so, you're saving money should you need to cancel your trip or if a strike is announced that disrupts your travel plans and you need to make alternative arrangements.
Subscribe To Email Alerts And Social Media Networks
Many companies like to reward their customers with exclusive discounts, but in order to benefit from these you have to be contactable. To receive these offers you can either; subscribe to their email offers and newsletters (often it's a box that you need to tick at the point of purchase), like the brand's Facebook page or follow on Twitter and Google+.